Sean "Diddy" Combs Was Back Hanging Out With Steve Harvey's Daughter Again, But This Time Steve Was There! (PHOTO)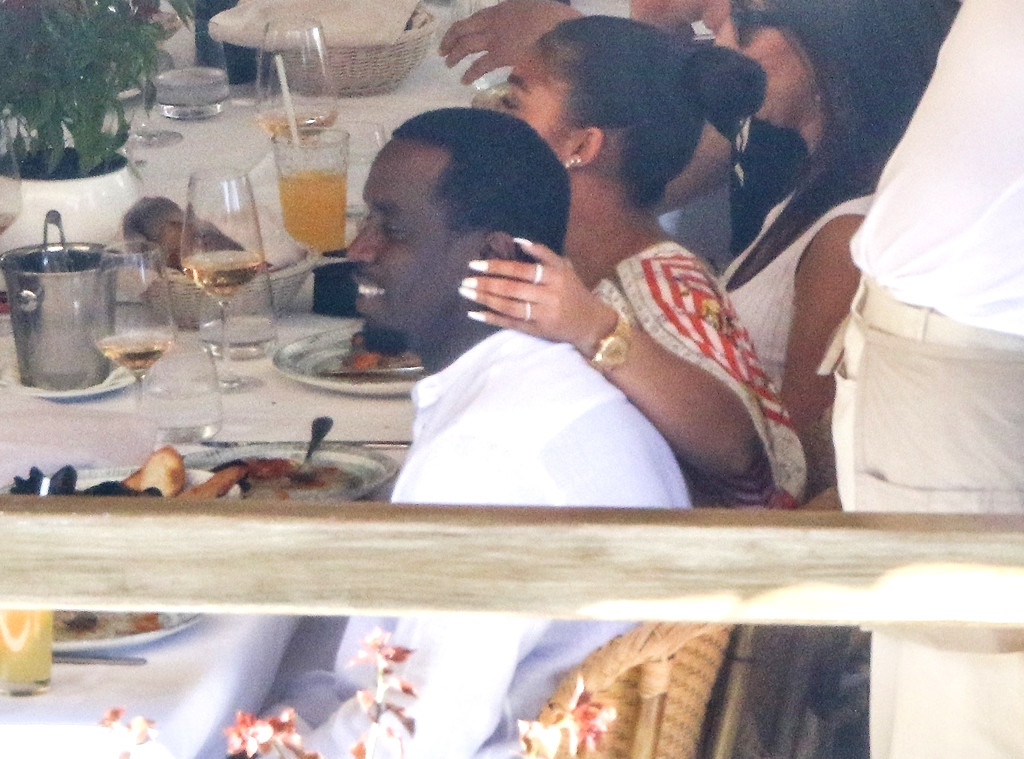 We told you last month that something strange was going on between Sean "Diddy" Combs and the 22-year-old stepdaughter of Steve Harvey, Lori.
In the recent months, Diddy and Lori have been seen eating dinner together in Malibu, spending a whole day together in matching outfits in New York, and so on. This has sparked romance rumors, obviously. Previously, there were rumors of a relationship between Lori and Diddy's son, Justin.
Justin is 25-years-old, so it would make more sense for him to date Lori, but it appears he's old news. Lori is interested in the 49-year-old Diddy.
The relationship (or whatever the hell it is) between Lori and Diddy got more interesting this past weekend as they were spotted in Italy eating dinner with Steve Harvey and his wife, Marjorie Harvey.
As you can see in the one photo, Lori has her arm around Diddy's neck. She looks to be fingering his ear canal. It appears this might have made Steve uncomfortable, 'cause in another photo, they switched seats and Diddy was sitting next to Marjorie.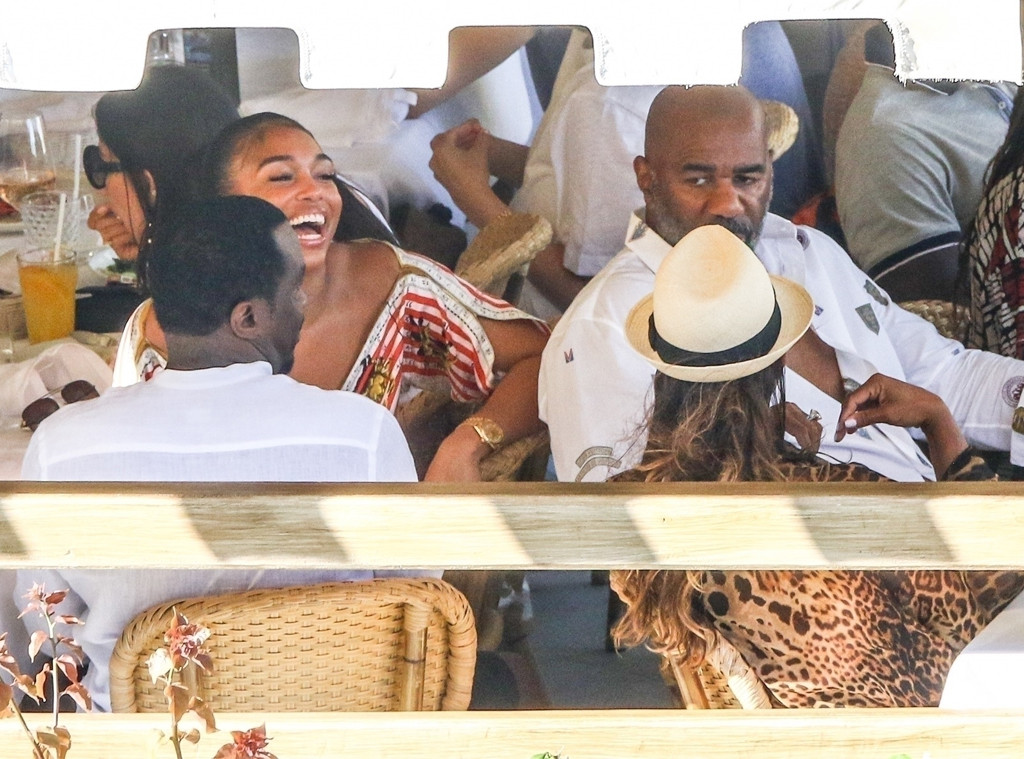 Very strange stuff. I can't imagine Steve being cool with his daughter dating a 50-year-old, but hey…I suppose it's not a normal situation. I mean, at least you know your daughter would be set for life if she married him. Diddy's on his way to becoming a billionaire.
What do you think about this relationship? Do you approve?
---