Are Taylor Swift And Joe Alwyn Engaged? Her New Song Is Fueling The Rumors!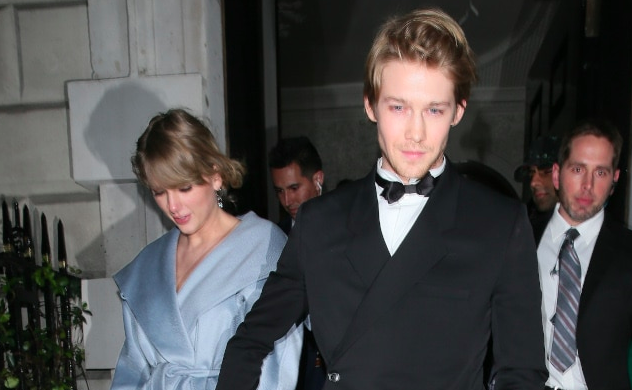 Taylor Swift's dating history has been messy. She has dated several famous men and they've all ended in disaster. Of course, she got some great songwriting material from the relationships, so it wasn't all wasted.
But as she continues to grow, it looks like she might have found her most stable relationship yet. The 29-year-old singer has been dating British actor Joe Alwyn for nearly three years now, which is probably a record for Swift.
And this week, fans of Swift are speculating that she might be engaged, all because of her new song, Lover. In the new track, which is the title track off her upcoming album, she drops this line…
"My heart's been borrowed and yours has been blue. All's well that ends well to end up with you."
Pretty clever reference to the whole wedding tradition, which suggests you need something old, something new, something borrowed and something blue.
Hardcore Swift fans noticed that the singer actually liked a post on Tumblr that referenced the wedding angle.
OMG I didn't realize that Taylor liked a Tumblr post that says: my heart has been borrowed, and yours has been blue, something borrowed and something blue, so the line literally means is part of a rhyme that details what a bride should wear for good luck um OMG IF SHES ENGAGED ah pic.twitter.com/QIeJhDpFaG

— Sophia Swiftie//wants to meet Taylor 💖🎶🌟🌟🌟💙 (@TaylorinStyle13) August 9, 2019
Of course, this doesn't confirm that she's engaged. She might have just enjoyed the fact that they got the reference. Or hell, maybe she's trolling the hell out of them. Who knows.
One thing is for sure, when Swift does get married, you can bet she's going to have a fancy a** wedding. You can tell she's been one of those girls dreaming of her wedding for years.
In any event, her new album drops August 23.
---