Wendy Williams Is Loving Life, Parties With Meek Mill And Rick Ross Late Into The Night! (PHOTO)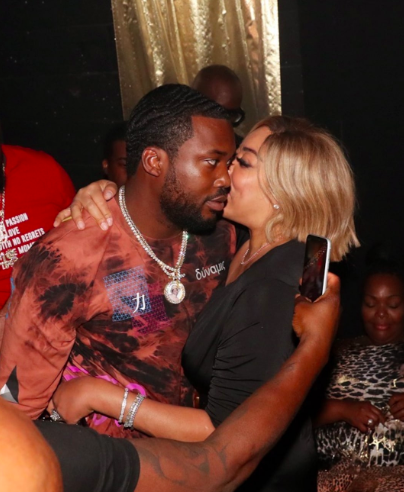 When Wendy Williams was locked up in a loveless marriage with Kevin Hunter, she didn't do a lot of partying. She spent most of her time at home, as most married people do.
But now that she's free of her romantic commitment, Wendy is putting herself out there.
Wendy was out LATE Thursday night/early Friday morning. The 55-year-old TV host was in Brooklyn to celebrate the release of Rick Ross' new album, Port of Miami 2.
It looks like everyone was enjoying Wendy's company. She took photos with both Rick and Meek Mill. Heck, it even looks like she got to kiss Meek on the cheek. Or maybe she was whispering in his ear.
Who knows, but it sounds cooler to say she kissed Meek on the cheek.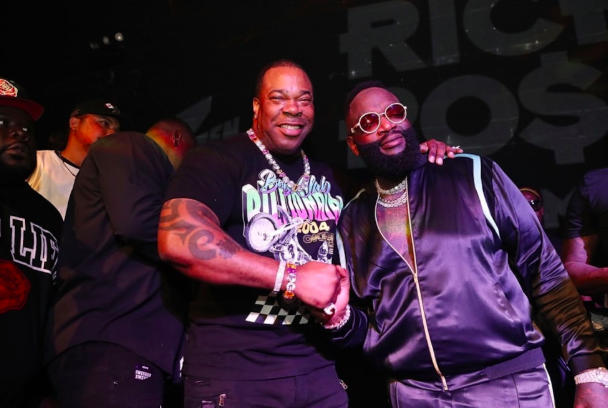 In addition to Wendy and Meek, Lil Mama and Busta Rhymes were also at this album release party. Even Rick's mom, Tommie Roberts, was there.
Wendy seemed to chat up everyone, so she'll probably have some hot tea to dish out when her show returns in September. According to insiders at the party, Wendy didn't leave until almost two in the morning, which means she shut that sh*t down!
Let's just hope she's also taking care of herself. Ever since she was diagnosed with Graves' disease, she's been up and down in her health battle. She needs more rest than the average person, and that's a bit of a problem because she loves to operate at 110%.
---