A$AP Rocky Talks About "Scary Experience" In Sweden During First Performance Back In The States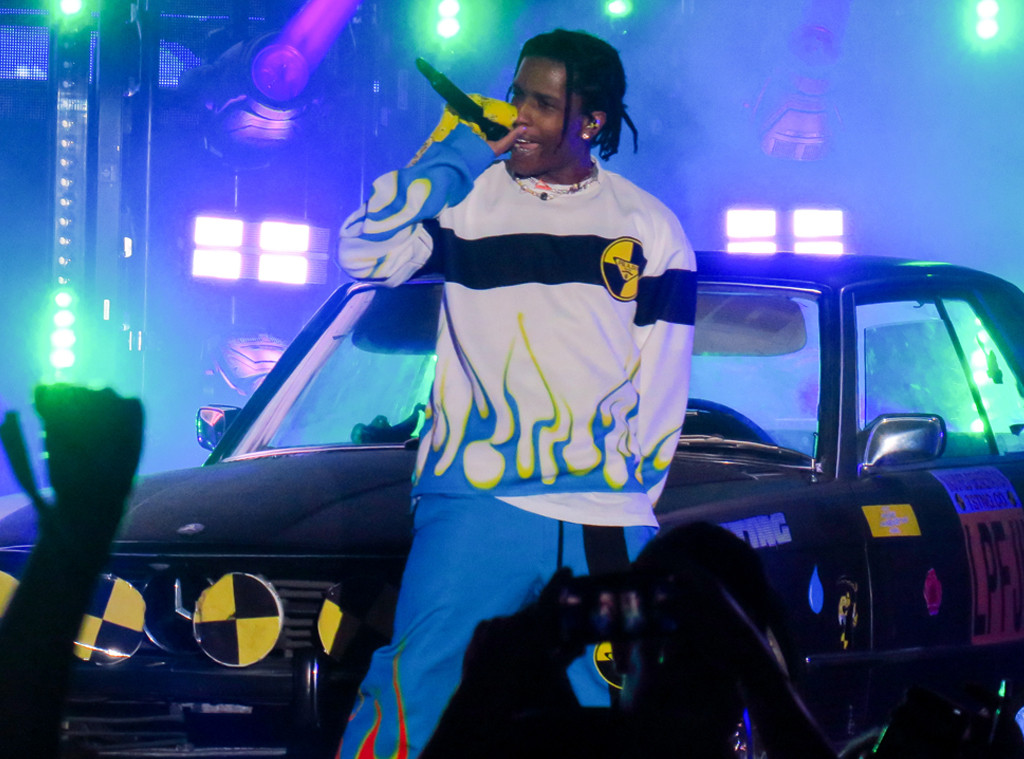 We still don't know if A$AP Rocky will be found guilty or not in the assault case against him. The verdict is expected to drop on Wednesday, which means Rocky will be traveling back to Sweden either today or Tuesday. If he's found guilty, he could spend an additional two months in jail.
But for now, he's a free man. The Grammy-nominated rapper had his first performance back in states on Sunday in Anaheim. He performed at the 92.3 Real Street Festival.
During his performance, he took a break to talk briefly about his arrest and how grateful he is to have so much support, even from people who wouldn't f**k with him before…
I'm so happy to be here right now. That was a scary, humbling experience, but I'm here right now. God is good. You know what I'm saying? People who wouldn't even f–k with me felt sympathy and sympathetic for my situation. People was praying for me. That uplifted me when my spirits was low. I can't thank y'all enough. That was crazy. Thank you so much.
After his performance, he once again thanked the crowd and told them to keep the prayers coming, "Hopefully with God's will, I'm not guilty and sh*t."
And if you're taking time out of your day to pray for Rocky, make sure you're praying for all the other sh*t going on in the world. There is a lot to be praying about and Rocky is like toward the bottom of the priority list.
---