Liam Hemsworth Confirms Miley Cyrus Split, Writes Brief Note To His Fans On Instagram
As we reported over the weekend, Miley Cyrus and Liam Hemsworth are no more. After nearly a year of marriage (and several years of intense dating) Miley decided the straight life was no longer for her.
She has identified as 'queer' in the past, so playing the role of wife in a hetero relationship had to be challenging for her at times. Although, she has moved on rather quickly as she was spotted making out with Brody Jenner's ex-girlfriend on a boat.
Anyway, Liam has been spending time with his family (including his brother Chris) in Australia following the split. He was spotted the other day looking pretty depressed as he grabbed some frozen yogurt with his brother.
It's quite a different look than Miley's 'hot girl summer' vacation…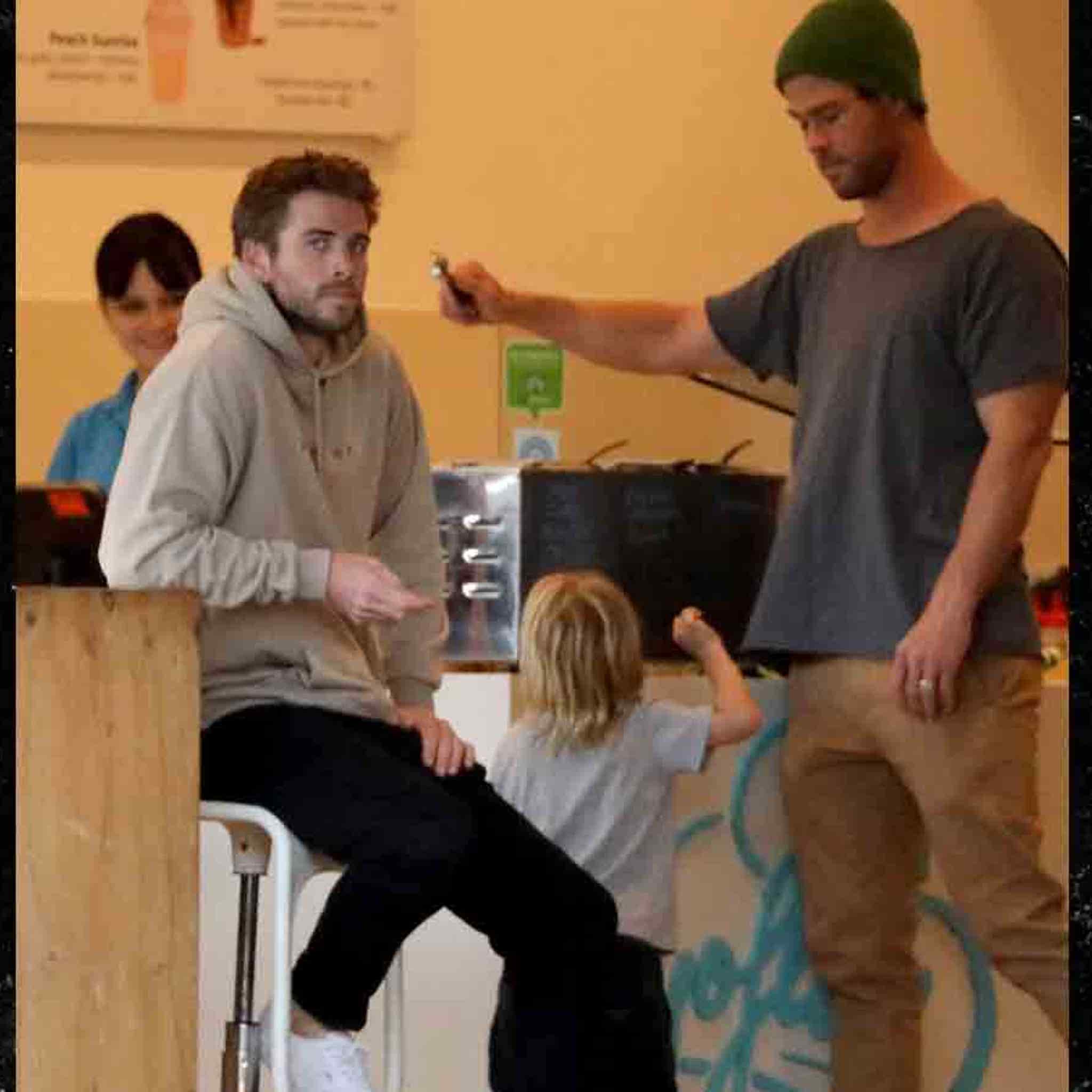 Liam went on his Instagram this week to confirm the split with Miley. He released the brief statement you see below…
Hi all Just a quick note to say that Miley and I have recently separated and I wish her nothing but health and happiness going forward. This is a private matter and I have not made, nor will I be making, any comments to any journalists or media outlets. Any reported quotes attributed to me are false. Peace and Love.
Liam is a pretty private dude, so I'm sure he's super bummed with how public this whole thing has been. He has to be a little annoyed with Miley for adding so much fuel to the fire with those boat photos. She couldn't have waited a month or two?
---