'Empire' Is Currently Filming Scene Right Where Jussie Smollett Was "Attacked" Back In January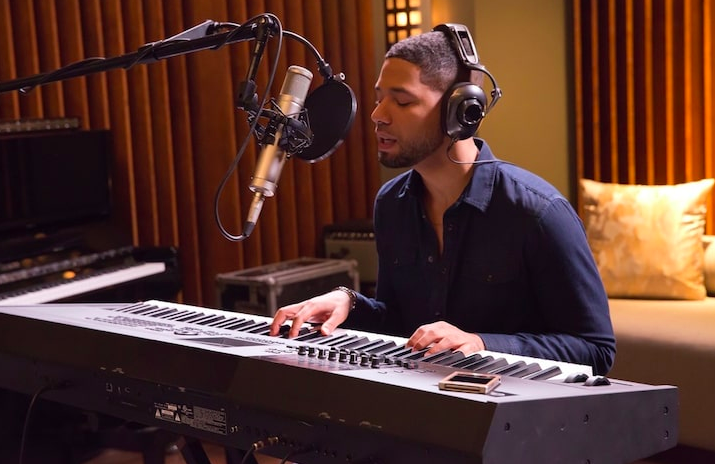 'Empire' is currently shooting its sixth and final season. The first episode of the season will premiere on Fox in late September. And according to the most recent reports, Jussie Smollett has not been involved with the production, so unless they're hiding his return, it looks like his character is done for.
But what's interesting is that they are currently filming a scene in basically the exact same location where the "attack" against Smollett occurred.
TMZ has provided this comparison shot…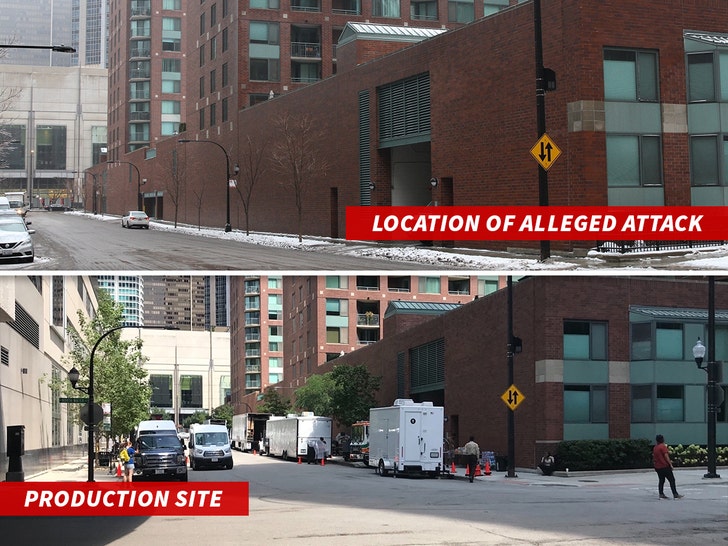 Obviously this is no accident. They're doing this for a reason. What that reason is? We don't know.
There are only stand-ins in these pics, but it's clear 'Empire' is getting ready to shoot something. No word whether they're incorporating elements of Smollett's real-life drama into the show — but this can't be a coincidence.
Check out a few more photos…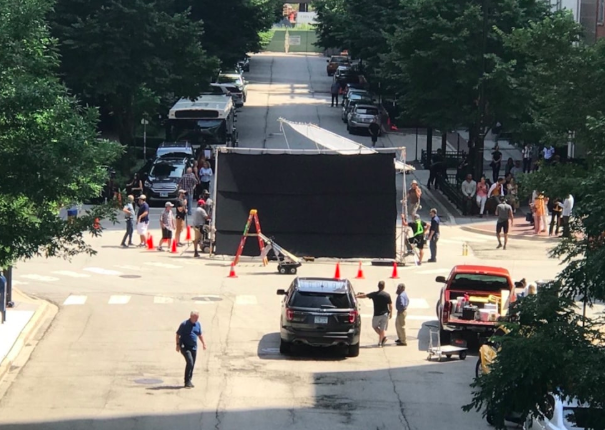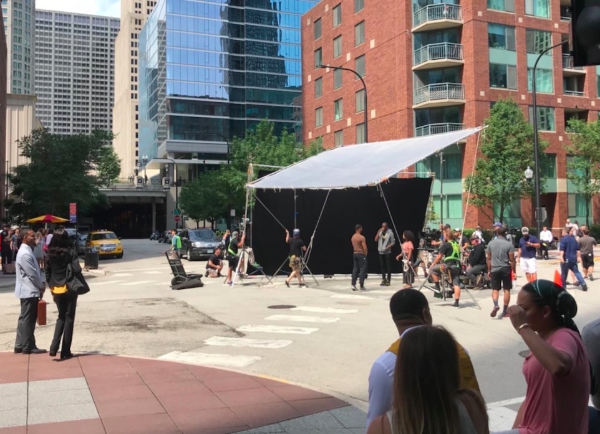 Interesting stuff. I still wouldn't be surprised if Smollett makes a return in one episode.
But who knows, I'm sure he's not exactly loved by everyone on set after causing so much unnecessary drama with his staged attack. By the way, he's not in the clear with that attack.
Even though he was miraculously cleared of all charges, the City of Chicago is still suing him for the cost of the investigation "and then some."
---