Ellen DeGeneres And Elton John Defend Meghan Markle And Prince Harry's Private Jet Use Amid Backlash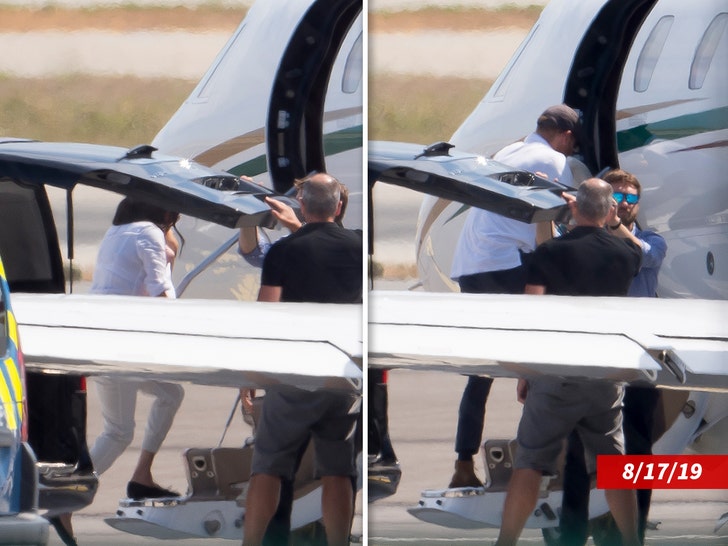 Meghan Markle and Prince Harry have been facing a bit of heat recently after they were photographed getting on a private jet. They took this jet to Elton John's home in France.
A lot of people thought this was a bit a hypocritical because Harry is all about protecting the environment. Both him and Markle have attended talks, charities, and given advice to those looking to help fight climate change.
So yeah, jumping on a private jet to take a quick trip to Elton John's home seemed a bit unnecessary.
But Elton has a different story. He is coming out to defend the couple. He says this whole thing was his idea. He wanted to provide them with a nice, relaxing vacation because the past year has been super hectic for them.
He also claims the private jet was only for security reasons, and he says he ensured the flight was carbon neutral by "contributing to Carbon Footprint (a company supporting renewable energy)."
John says it's time to "cease these relentless and untrue assassinations on their character that are spuriously crafted on an almost daily basis."
And he's not the only big star coming to their defense. Even Ellen DeGeneres jumped on her social media account to defend them.
It's a tricky situation. I mean, Harry and Meghan seem to get more hate than most celebrities. People are VERY QUICK to jump on them. We don't know if that's because Harry is a royal or if it's all that hushed racism, but it's interesting to watch.
No one is perfect. We're all going to make mistakes, especially when it comes to new ideas to protect the planet. We're in uncharted territory, and we're still learning how to deal with everything.
As always, the best way to progress is to be understanding and willing to educate. If someone is trying to make a change, even if they're not doing it properly, it should be applauded.
STOP THE ANGER, FOLKS! AIN'T NOBODY GONNA LISTEN TO YOU IF THEY DON'T LIKE/RESPECT YOU!
---