Sorry, Family! Liam Hemsworth Files For Divorce From Miley Cyrus
We told you yesterday that Miley Cyrus and Liam Hemsworth's families were hoping and praying they would get back together. Sources say they warned them both to not make any quick decisions.
But Liam appears to be done for good. According to multiple reports, the 29-year-old actor has filed for divorce from Miley. He filed legal docs in Los Angeles, citing the typical, "irreconcilable differences."
According to TMZ sources, they had a prenup in place, so it looks like the divorce should be fairly easy. The money is all separate. They also don't have any kids, which means they don't have much to fight about in court.
No money, no kids…no problem!
They just announced their split a little over 10 days ago, so Liam was quick to pull the trigger here. And it makes sense, 'cause Miley has been out here making him look like a fool. She's been making out with Kaitlynn Carter pretty much non-stop since the split.
One report even claimed they were "basically having sex" inside a nightclub in West Hollywood.
But still, some sources say she was hoping to work things out with Liam…
Here's what's interesting … our sources say, despite appearances, Miley had made overtures as recently as this week, saying she wanted to work on the marriage, but Liam was steadfast that it was over. We're told fact is, Liam's people said he would be 'insane' to jump back in.

Liam and Miley had been drifting apart for some time. Liam was photographed in June grocery shopping without his wedding ring.
Damn. Can't Liam just suck it up and invite Kaitlynn to join the marriage? I'm sure they'd let him play too. BEST CASE SCENARIO, IF YOU ASK ME!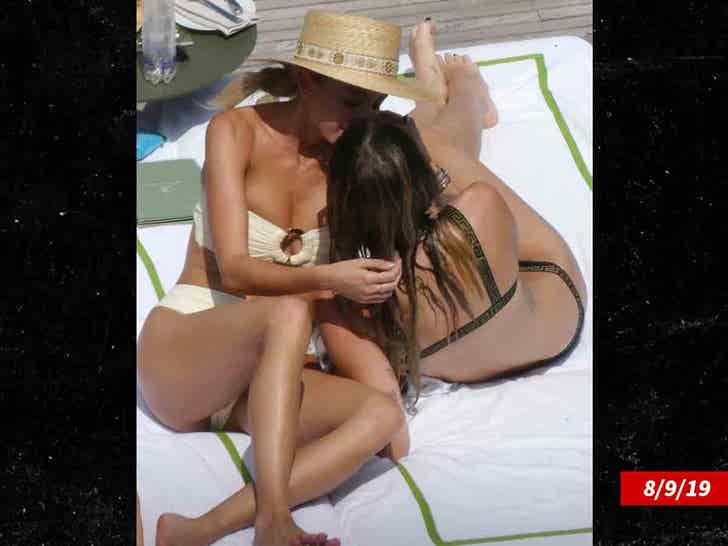 ---