Judge Mathis Under Investigation After Allegedly Spitting On Valet In Detroit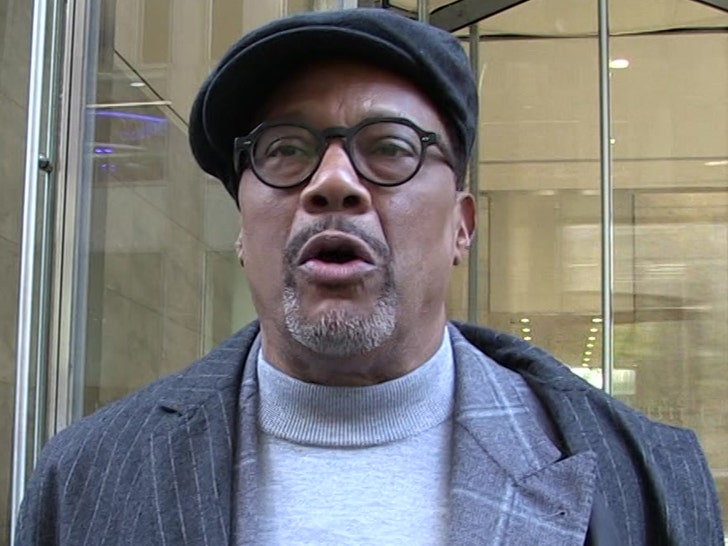 Judge Mathis is known for his sassy attitude. He made a name for himself on daytime television, presiding over thousands of small claim disputes. His show has been on the air since 1999, and in 2018, he won the Daytime Emmy Award for Outstanding Legal/Courtroom program.
That was 2018 though. Judge Mathis ain't having a hot 2019. According to a new report coming out of Detroit, the Judge had valet parked his Rolls Royce at Flood's Bar and Grille.
After eating (and probably drinking) for a good amount of time, Mathis decided it was time to leave. The only problem with this is that the valet who had his keys was busy retrieving another car.
We're told a valet had Mathis' keys in his pocket and was out on a run to retrieve another car, and was gone 10-15 minutes. Our sources say when his client finally returned, JM chewed the guy out in a profanity-laced schooling … in front of coworkers and customers.

Mathis allegedly became even angrier when the valet explained he had to travel a long way to get the other car and apologized for accidentally taking his keys.
The victim claims Mathis spit on him and then beat him. The details of this "beating" were not made available, but the dude is pushing 60-years-old and has spent the majority of his life sitting. How much damage could he have done?
The valet filed a police report and the cops are investigating Mathis for criminal assault. The bad news for Mathis is that there were reportedly multiple people who witnessed the outburst.
Mathis has not released a statement on the issue, but we'll update this post if/when he does.
---