LOL! Hilarious Video Shows Shaq Driving A Tiny A** Smart Car Around New York City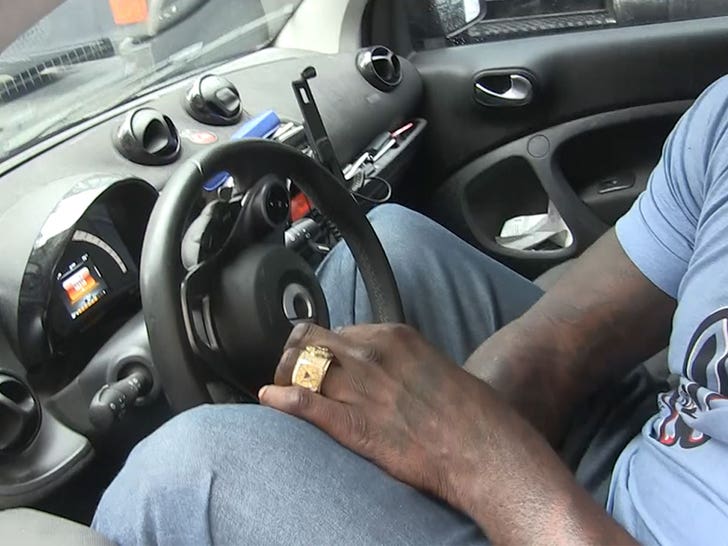 Shaquille O'Neal is a ridiculously large dude. He stands at 7'1″ and weighs over 300 pounds. The dude is an absolute beast.
If you need some photo proof, take a look at him standing next to The Rock…
THE ROCK IS 6'4″ and 260 pounds, and even he looks small standing next to Shaq.
So one would think a huge dude like Shaq would need a large vehicle so he could fit comfortably, but something shocking happened in New York City on Tuesday.
The former NBA star was leaving a Steady App event in New York and he was in a rush. He kept telling the paparazzo that he needed to go, and much to everyone's surprise, Shaq's getaway vehicle was a tiny Smart car.
Watch the hilarious clip below…
What the hell, right? We're assuming he did this to get a laugh, 'cause there ain't no way this is his actual car. I bet he turned the corner and jumped into an SUV.
Sh*t, even Danny DeVito would feel cramped inside that car!
---