Students At The University Of Texas Have A New Professor, And His Name Is Matthew McConaughey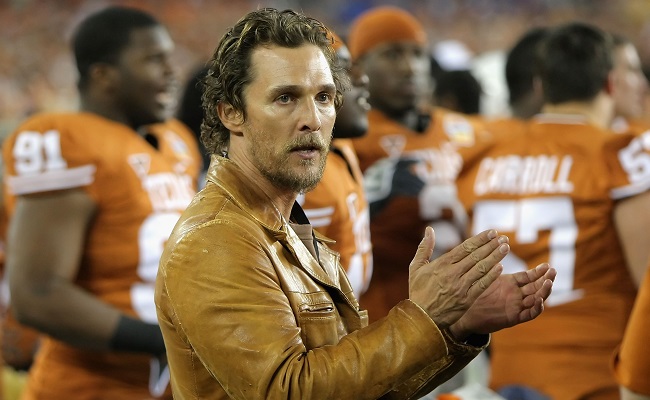 How would you like to walk inside the classroom to find Matthew McConaughey waiting for you? THE Matthew McConaughey. The OSCAR-WINNING ACTOR!
Well, students at the University of Texas at Austin's Moody College of Communication are getting that experience.
The talented actor is now a professor of practice at the university. His new role will begin this fall (so basically right now) and he'll join the department of Radio-Television-Film. He'll work as the Script to Screen instructor.
He signed on as a co-teacher of the class back in 2015, but now he's an official employee, which means he has more control.
Kathleen Mabley, Director of Marketing and Communications, told E! News the following…
He'll still teach the same class, Script to Screen, but now as an official employee he has the ability to also mentor students, explore teaching other classes and participate in all of the University events. The frequency that he'll attend the Script to Screen course this fall all still just depends on his schedule.
And the good news for students at the university this year is that Matthew doesn't appear to be that busy. According to his IMDb page, the only thing he has going on currently is Sing 2. And he can probably do that anywhere, since all they need is his voice.
According to the people at the school, Matthew takes his professor role very seriously and "brings a level of professional experience and accomplishment that is quite rare."
Back in 1993, Matthew earned his film degree from the university, so it's nice to see him paying it forward nearly 30 years later.
---