Simone Biles' Brother Tevin Arrested And Charged For A Triple Murder, Details Inside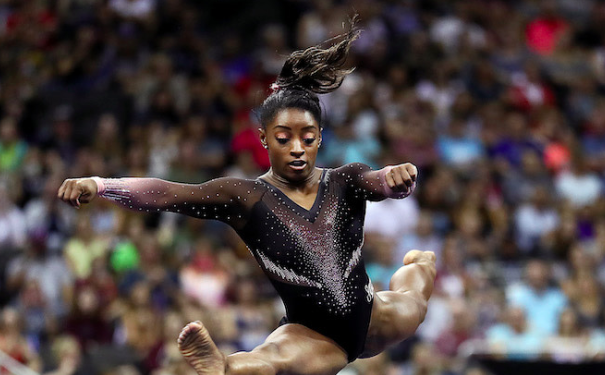 Earlier this month, Simone Biles made history at the U.S. Gymnastics Championship. Her record-breaking routines went viral and she was once again celebrated as the best gymnast of her generation.
But sadly, the month isn't exactly ending on the brightest note for Biles and her family. Simone's brother, Tevin Biles-Thomas, was arrested on Thursday and charged in connection with a triple murder that took place back on New Year's Eve.
According to police, a fight broke out after a group of men showed up uninvited to an Airbnb in Cleveland, Ohio. Three men—Devaughn Gibson, 23, DelVaunte Johnson, 19, and Toshon Banks, 21—were pronounced dead at the scene after suffering multiple gunshot wounds. Two others were left injured.
Tevin was arrested in Georgia, where he is on active duty in the Army. He's facing multiple charges, including murder, voluntary manslaughter and felonious assault.
At this moment, Tevin is the only person charged in connection with the horrific crime. He is being held without bail in a Georgia jail until his first hearing, which is scheduled for September 13.
Tevin and Simone grew up together in Ohio. They were adopted by their grandparents, and it appears they were still somewhat close, at least back in 2017 when she shared these photos…
my brother tevin | everyone says we look like twins but we don't see it pic.twitter.com/WnljD48rMQ

— Simone Biles (@Simone_Biles) September 11, 2017
On Thursday night, Simone went on her Twitter account and posted the message you see below, which we assume she posted after hearing about the news…
eating my feelings don't talk to me

— Simone Biles (@Simone_Biles) August 30, 2019
We'll keep you posted as this story develops.
---