Serena Williams Shares Special Birthday Tribute To Her Daughter On Instagram, Check Out The Sweet Photo Inside!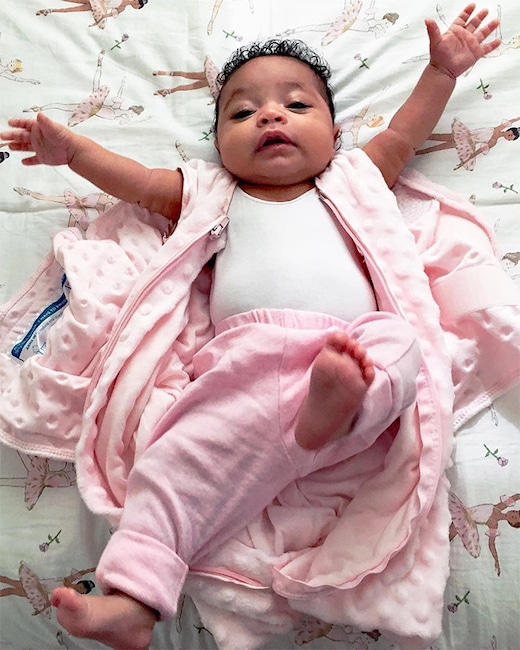 Two years ago, Serena Williams gave birth to her daughter Olympia. It was probably the most special day of her life, and that's saying a lot, 'cause she's won just about every major tennis tournament out there.
We all know about Serena's struggles after giving birth. She developed blood clots in her lungs and that was the start of a six-day period of hell, which included Serena reopening her C-Section wound after a coughing spell caused by the blood clots.
Next, she returned to surgery to correct the lung clot, called a pulmonary embolism, and her medical team found a large hematoma, or clotted blood in the tissue, in her abdomen. The cause: the blood thinner she'd resumed. Another operation allowed a surgeon to insert a filter into a major vein to prevent more clots from dislodging and traveling to Williams' lungs.
Thankfully, she survived all that and she's back to her normal self.
And on Sunday, Serena jumped on her Instagram to share the photo you see below, which shows her cradling Olympia moments after giving birth. It was one of the few moments of peace she got after birth.
She shared the special photo in honor of Olympia's 2nd birthday.
"The last 2 years have been my greatest accomplishment," she wrote in the caption.
Alexis also commented on the photo saying, "How has it already been two years? Happy cake day @olympiaohanian. Thank you for being the greatest thing we've ever done."
What's interesting is that this photo is probably the only thing Serena did for Olympia's birthday. She's a Jehovah's Witness, which means birthdays are not celebrated. They apparently believe in having no fun, ever.
I'm sure Olympia doesn't mind, though. She's living her best life, considering both her parents are multi-millionaires. I'd gladly trade all my birthdays for that.
---