For The First Time, Simone Biles Breaks Silence On Brother's Triple Murder Charge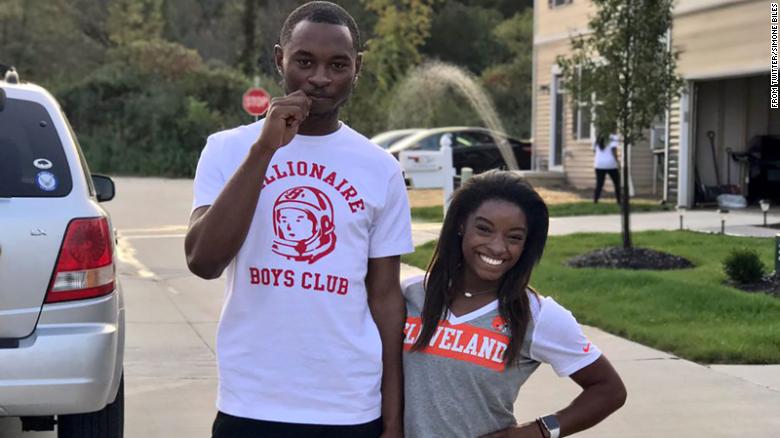 We told you last week that Simone Biles' brother, Tevin Biles-Thomas, was arrested and charged in connection with a triple murder that happened back in January.
Tevin is just 24-years-old and was on active duty in the Army when he was arrested in Georgia. He's currently being held behind bars without bail.
For the first time since the news broke, Simone has decided to address the issue on her Twitter account.
Still having a hard time processing last week's news. My heart aches for everyone involved, especially for the victims and their families. There is nothing that I can say that will heal anyone's pain, but I do want to express my sincere condolences to everyone affected by this terrible tragedy. I ask everyone to please respect my family's privacy as we deal with our pain. XO.
Simone spent some time with her close friends over this past holiday weekend. We can't imagine what she's going through. We know she didn't have anything to do with the crime, but it still has to be difficult to see your brother charged with murder.
still having a hard time processing last weeks news pic.twitter.com/GU0nQt2PZY

— Simone Biles (@Simone_Biles) September 3, 2019
Hopefully this isn't too much of a distraction for her. They might be family, but this is not her mess to clean up or even worry about. Her brother is 24-years-old. He can handle his own sh*t.
His first court date is scheduled for later this month.
---