Brad Pitt Talks About His Drinking Problem, And How Going To AA Meetings Changed His Life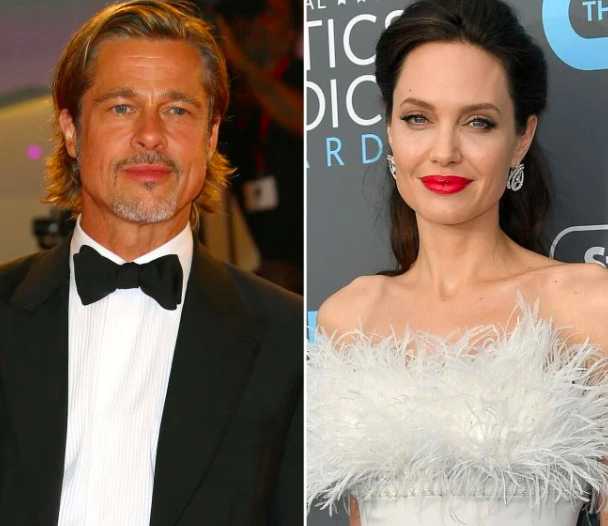 You might take a quick look at Brad Pitt's life and think, "Pfft, this dude has it all," but having it all doesn't always equate to being happy…as Justin Bieber explained the other day.
Pitt might be one of the biggest movie stars in the world, but throughout much of his life, he's been dealing with a drinking problem. A problem so severe that it ruined his marriage with Angelina Jolie and ruined his relationship with a few of his kids.
After losing his family, Pitt decided it was time to really face his demons.
In a new profile piece for The New York Times, Pitt talked about removing his "drinking privileges" for the first time in his life.
"I had taken things as far as I could take it, so I removed my drinking privileges," he explained. He then talked about how he went to Alcoholics Anonymous meetings for over a year.
You had all these men sitting around being open and honest in a way I have never heard. It was this safe space where there was little judgment, and therefore little judgment of yourself. It was actually really freeing just to expose the ugly sides of yourself. There's great value in that.
According to Pitt himself, he's been living a sober life since 2017 and it's changed his life completely.
He talked to GQ back in 2017 about how he couldn't remember a day without alcohol or a joint. It had been a constant in his life since college.
I'm running from feelings. I'm really, really happy to be done with all of that. I mean, I stopped everything except boozing when I started my family. But even this last year, you know — things I wasn't dealing with. I was boozing too much. It's just become a problem.
Now that he's sober for the first time in his adult life, hopefully he can start to work on repairing his relationship with his son, Maddox. That's who he got into a fight with during the infamous plane incident. Last we heard, Maddox still doesn't want to spend time with Brad.
---