Camila Cabello Talks About Relationship With Shawn Mendes And Explains Why She's So Private With It
It has been clear for a month or two now that Shawn Mendes and Camila Cabello are definitely an item. It's also pretty clear that she ended her previous relationship to be with Mendes.
But still, she's keeping the romance close to her heart. Yes, the paparazzi have caught them kissing and holding hands, but for the most part, they've been pretty private about the whole thing.
During her cover story in the October issue of Elle magazine, Cabello explained why she's being so private…
I don't know; people can say whatever they want. They can speculate, but at the same time, we are going to live our own lives, enjoy it, and fall for each other like nobody is watching. That is how I want to live. I never want to open the door for people to feel like they are involved. Like I said, I want it to be mine and [his]. That's why I'm so tight-lipped about it: because I want to protect it.
That's probably a smart move. When celebrity couples (especially young ones) are so open with their relationship on social media, it usually ends in disaster. Just take a look at Ariana Grande and Pete Davidson.
We're not saying Mendes and Cabello are destined for a happy ending, but at least they're giving themselves a better chance.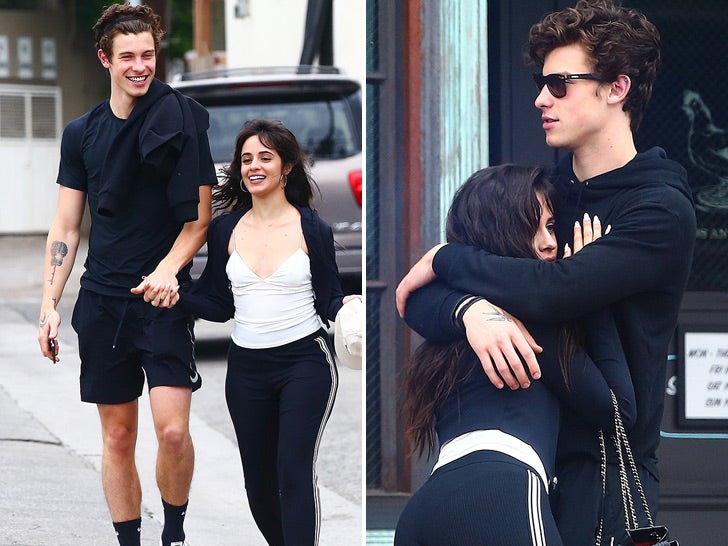 By the way, sources close to the couple claim the romance originally started out as a summer fling, but now it has grown to be something serious.
I find that a little hard to believe (the summer fling part) because they had been friends for so long before this. Would they really risk it all for a summer fling? I think they just gradually fell for each other and finally gave in.
Or maybe it's all just a big marketing scheme to promote their music. Who knows, but they're definitely f**king.
---