Denise Richards Claims Charlie Sheen Owes Her $450,000 In Child Support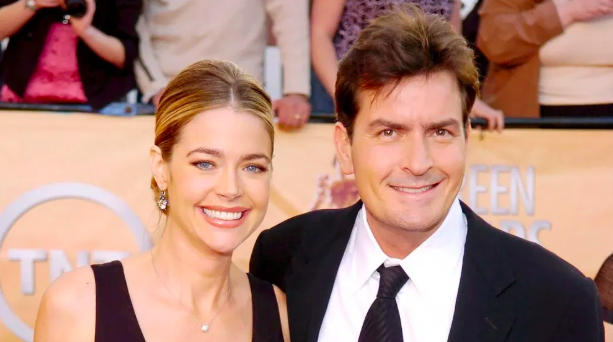 It looks like things between Denise Richards and Charlie Sheen are still a bit rocky. According to court documents, the 48-year-old actress claims Sheen owes $450,000 in back child support.
She asked a judge in August to force the 54-year-old actor to pay the amount he owes.
[Charlie] has squandered over $24,000,000 from the sale in his interest in Two and a Half Men to pay his personal debts and to support his extravagant lifestyle at the expense of support payments for his children.
Charlie has two kids with Richards, both children are now teenagers. As some of you may remember, Richards filed for divorce from Sheen back in 2005 after just three years of marriage.
The court documents filed by Richards and her attorney also claim Sheen moved a portion of his funds…
During the time frame since our last stipulation/order in 2016 he has failed to pay $450,000 in support while diverting over $600,000 in assets to adult family members and converting thousands of dollars into cash for his own personal use.
For what it's worth, Sheen doesn't seem to be worried. He told The Blast that he's ready for his day in court, "D and her legal posse traffic only in fiction. My day in court is painfully overdue. She is behaving like a coward and the truth will prevail."
In 2018, Sheen asked the court to lower his monthly payments to Richards and his other baby mama, Brooke Mueller. He claimed at the time that his earnings had significantly dropped because he had been "blacklisted from many aspects of the entertainment industry."
It's crazy that he's even in this situation. He was making over $1 million per episode on Two and Half Men! He then briefly made $2 million per episode for his 'Anger Management' series.
These celebrities who just f**k away millions of dollars…I don't get it. They must not have anyone looking out for them.
---