Teen Mom 2's David Eason Finally Admits To Shooting And Killing Jenelle Evans' Dog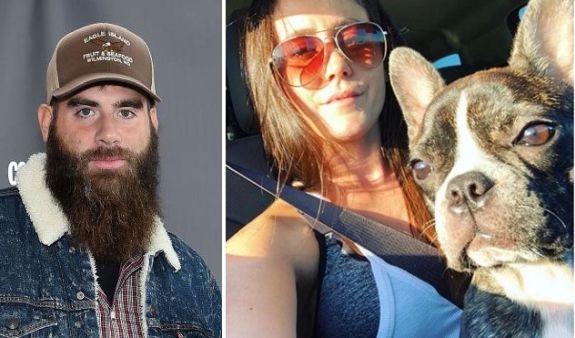 It's been a hot minute since we've heard anything from Teen Mom 2 star Jenelle Evans. She was kicked off the show after her husband David Eason shot and killed her dog, Nugget.
We're sure you all remember the story, but if you don't, you can click on this link for a full refresher. The quick recap is that David is insane, set up a dog to bite his daughter, and then used it as an excuse to take the dog out back and shoot it.
Jenelle was super upset after the incident, which is surprising because she typically lets David get away with anything. So the fact that she was upset was telling. Their kids were also removed from the household.
Sadly, she forgave him once again and they've been working on their relationship for a few months now. Things appear to be going well between them, and just recently, David spoke to People and for the first time admitted to killing the dog.
It was a situation where my daughter, her health, her safety was in danger. It upsets me just as much as anybody who doesn't even know Nugget may think they're upset. This was something that nobody wants to ever have to do. The dog was aggressive. Yes, she might not be huge or whatever, but you know when a dog bites a child on the face more than one time, then it should never be around the child again.
If you remember, this is the video David posted, which shows the dog nipping at his daughter. But as you can see, his daughter was grabbing the dogs face, and the dog wasn't exactly aggressive with his bite. It was more of a "get away from me" snap. Something that could have easily been prevented.
---