Angelina Jolie's Son Maddox Breaks Silence On Complicated Relationship With Father Brad Pitt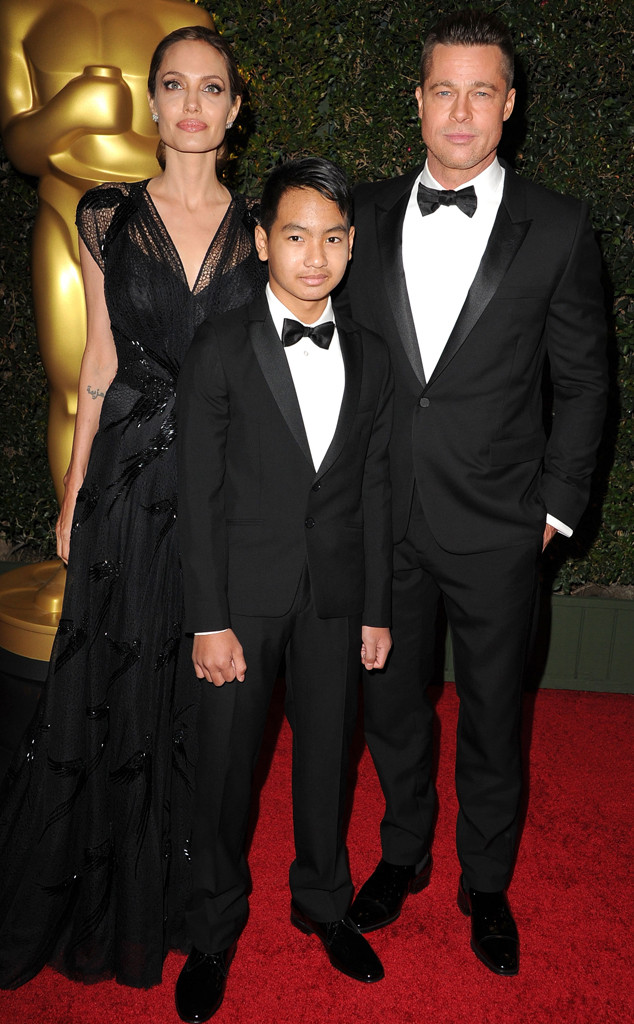 We've talked a lot about the strained relationship between Angelina Jolie's son, Maddox, and his father…mega movie star Brad Pitt. You'd think most kids would love to have a famous father, but Maddox is a bit of a momma's boy.
When Brad and Angelina would get into fights, Maddox would take his mother's side. And probably for good reason, Brad was an alcoholic for several years and only recently got clean. If you've ever been around an alcoholic before, then you know they can be giant buttholes.
Anyway, Maddox is now 18-years-old and hasn't really talked to his dad much since their fight on the plane a few years back. Neither Maddox nor Pitt has talked about their relationship…UNTIL NOW! *INSERT WRESTLING MUSIC*
Maddox has been at a college in South Korea since August, and just recently a paparazzo approached him as he walked to class. The paparazzo asked him if he thought his dad would visit him at school.
"I don't know about that, what's happening. Whatever happens happens," he told the camera, and then quickly changed the subject. He talked about what life is like as a freshman in college. He said he's living in the dorms and doesn't speak Korean yet.
I know what you're thinking, "Really? That's all he said?" but honestly what he said is a lot. It's an obvious sign that the relationship is still strained. He clearly didn't want to say anything to make it worse. If everything was good, he would have been more willing to talk.
Insiders are hopeful they can repair the relationship one day. After all, Pitt has been sober for two years now and appears to be doing well. Maybe once Maddox grows up more, they can sit down, have a few non-alcoholic drinks, and laugh about the early years.
---