Kim Kardashian's New Shapewear Collection 'SKIMS' Just Made Over $2 Million Within Minutes Of Launch!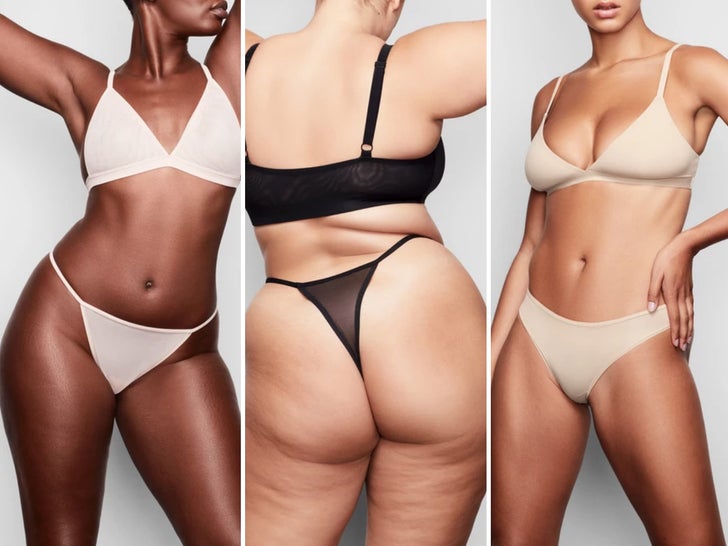 Still don't believe the Kardashians are one of the most powerful families in the country? Well, maybe this will make you believe it. Kim Kardashian's new shapewear collection SKIMS just launched this week, and it made over $2 million within minutes of launching.
Sources connected to the launch tell TMZ … SKIMS pushed $2 million in product within the first few minutes of Kim's campaign going live Tuesday, and nearly every piece of inventory sold out in lightning speed.
The website actually crashed before the products even went on sale, forcing them to push the launch back an hour.
How does this compare to other shapewear companies? Well, in its first year on the market, Spanx made around $4 million. So, uh…yeah. Kim just made half that in two minutes. Just imagine what she could do with four minutes!
We're told SKIMS had thousands of items up for sale Tuesday. Nothing was priced north of $100 … and after selling out the inventory, Kim's team began working feverishly to restock and produce more products to get to consumers ASAP.
By the way, Kim promoted the heck out of this shapewear. She even asked Alice Marie Johnson (the woman she helped free from a life sentence in prison) to star in an ad.
I'm not sure how to feel about this. I mean, I'm sure Kim paid her for this ad, but still…feels a little self-serving? Like Kim got her out of prison just to exploit her.
Apparently, I'm not the only one who thinks that. The video is heavily disliked on YouTube.
---