Shawn Mendes And Camila Cabello Troll The Haters By Posting 'Sloppy Kiss' Video On The 'Gram
When you're a hot celeb couple roaming the streets, there is a high chance you'll be photographed kissing your boo, and sometimes it's going to look awkward.
Shawn Mendes and Camila Cabello have been spotted kissing a few times recently, and some haters claim they kiss weird…like fish. I personally haven't examined the photos enough to know if this is correct, but no judgement on those who have. We all have our kinks.
Anyway, Mendes and Cabello decided to address the haters in a pretty entertaining way. They went on Instagram and posted the video you see below.
"So, we saw, like, on Twitter and stuff you guys saying stuff about the way we were kissing and how it looks weird," Mendes said in the video, before adding that they were about to show everyone how they really kiss.
They got jokes and all, but some people actually kiss like that. SOME CELEBRITY COUPLES EVEN!
Don't believe me? Check out the two photos below of Timothee Chalamet and Lily Rose Depp making out.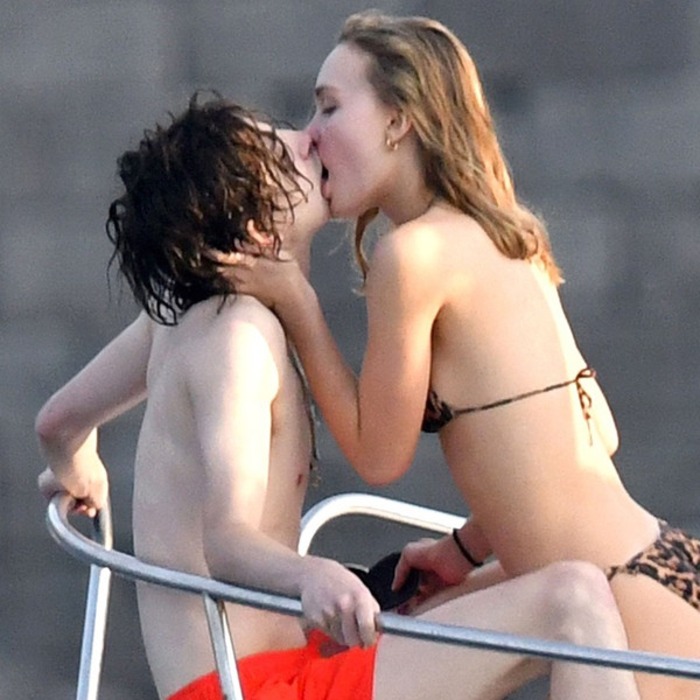 That dude is holding on for dear life. I hate to speculate, but I'm thinking someone got pegged later that night.
---