Ireland Baldwin Teases Her Father Alec Baldwin Over Those Infamous Voicemails During Comedy Central Roast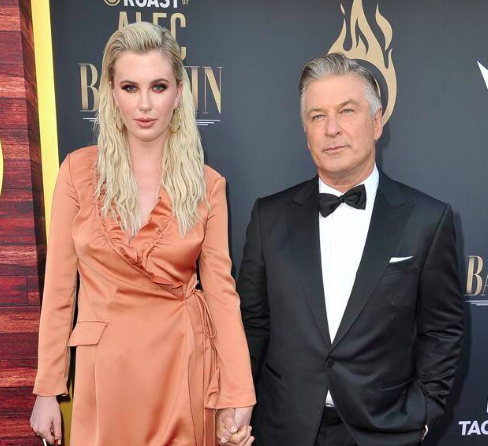 Comedy Central's The Roast of Alec Baldwin aired last night, and while there were several comedians participating, it was Alec's daughter Ireland who got some of the biggest laughs of the night.
As you all know, she was the target of her father's cruel voicemails when she was just 11-years-old. During Alec's custody battle with his ex-wife Kim Basinger, the actor called his then 11-year-old daughter and left her a voicemail calling her a "rude, thoughtless, little pig." Yes, he really called his daughter a little pig.
That was 12 years ago though. And while Alec clearly still has anger issues, he has worked (at least a little bit) on repairing his relationship with his daughter.
But still, it's hard to forget something like that, which is why Ireland was more than happy to roast her father this past weekend. The now 23-year-old star took the stage on Sunday night and roasted the hell out of her father.
"Dad, I'm Ireland," she said, turning to her father, "It's good to be here. I almost didn't even know about it because I haven't check my voicemails from my dad from the last, like, 12 years."
She then continued by saying, "I actually have a lot in common with the people in this roast, because like them, I don't really know you that well either."
And then she got one of the biggest laughs of the night when she landed this right hook, "Well, a lot of people know my dad as that guy from the Mission Impossible movies or that guy from 30 Rock, I know him as that guy from half my birthday parties."
Damn. That's a good joke. I don't know who wrote that for her, but they did a fantastic job. Alec awkwardly tried to play it off with some fake laughter, but you could tell he was a little hurt.
Check it out…btw, he still seems like a giant d**k, huh?
---