'Jeopardy!' Host Alex Trebek Faces Major Setback In Cancer Battle, Says He's Not Afraid Of Dying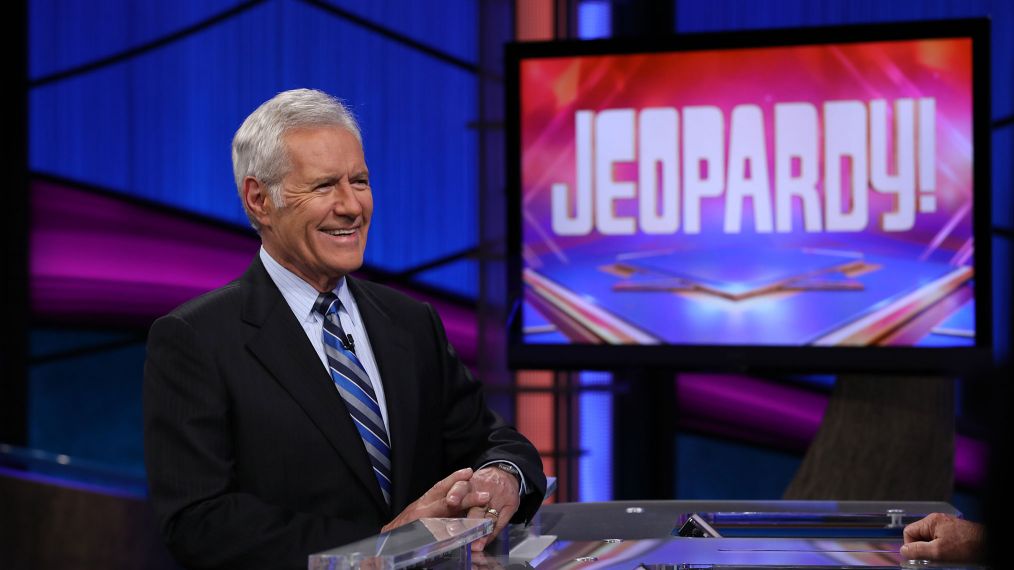 We told you a few weeks ago that things were looking up for 'Jeopardy!" host Alex Trebek. The original course of chemo appeared to have worked and he was back hosting new episodes of Jeopardy.
Doctors were even pleased with his progress as his numbers had dropped down to the equivalent of someone who does not have cancer.
But sadly, in recent weeks, the cancer has come back in a big way. While speaking with Good Morning America, the 79-year-old host revealed he lost 12 pounds in one week…
I lost about 12 pounds in a week and my numbers went sky high, much higher than they were when I was first diagnosed. So the doctors have decided that I have to undergo chemo again and that's what I'm doing.

Occasionally, it will cause excruciating pain in my lower back. Other times, it's fatigue. Other times, it's nausea. It varies. Cancer is mysterious in more ways than one.
Obviously the diagnosis is not only hard on him physically, but emotionally as well. He admitted that sometimes he'll experience surges of depression/sadness, but he doesn't allow it to last long.
In fact, he's not afraid of dying. He knows he has lived a great life. The only thing he worries about is how his death will impact those around him…
I realize there is an end in sight for me, just as there is for everyone else. I've had one helluva good life and I've enjoyed it. The thought of passing on doesn't frighten me. It doesn't. Other things do. The effect it will have on my loved ones. Yes, that bothers me. It makes me sad. The thought of myself moving on, hey folks, it comes with the territory.
For those wondering, yes he plans to continue filming episodes of Jeopardy while he undergoes chemo for the second time. The dude just won't quit.
We're sending all our positive vibes to Trebek and his family.
---