Sports Illustrated Snitches on Antonio Brown Revealing 2nd Sexual Assault and that Brown is Just a D*ckhead. (But we knew that already)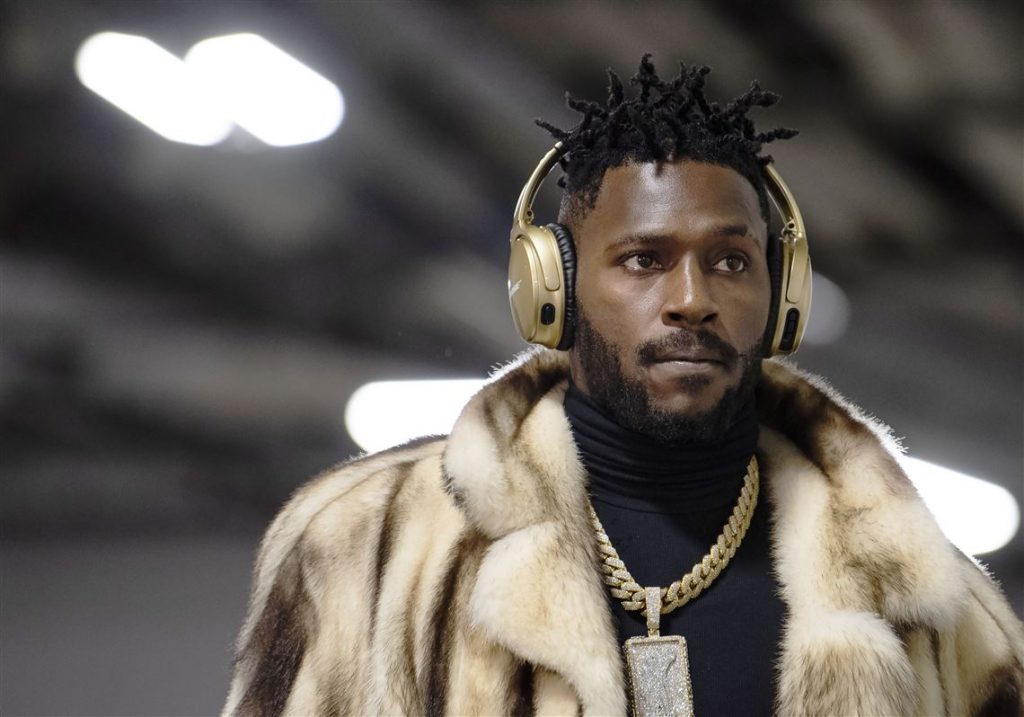 Sports Illustrated went pure gossip blog on Antonio Brown. They published a story on Brown that chronicles a series of professional relationships with both men and women, where Antonio starts of promising them the world and then ghosts them. The list is long with many different professionals both male and female. There's a dietitian, a chef, personal trainers, painters, doctors….Brown did not discriminate. The man was/is a douche.
With that being said…he plays football and does so well. SI should stay in its lane; leave the smack talk to me.
Amidst the many build and burn relationships was this latest accusation of sexual assault. But the headlines are maybe making it just a little more than it really is.
This incident happened in June of 2017, when Brown hired a female painters to paint a mural in his Pittsburgh home. Brown met the painter after she painted a picture of him that sold at a charity auction. Brown sent a car service to bring the painter from NY to his home to paint a mural of him at the expense of $1000 per day. She says that Brown flirted with her but she didn't go for any of his advances. She says,
"He was flirty with me but I paid him no mind because I was there on business, plus, I had already seen him with multiple girls in the short time I was with him,"
During the incident, she describes herself on her knees painting the 2nd day and Brown approached her buck-ed ass naked with just a wash cloth covering his frank and beans. She says he said some flirtatious things and when she didn't pull a U.P.S. (what can Brown do for you), he wasn't happy.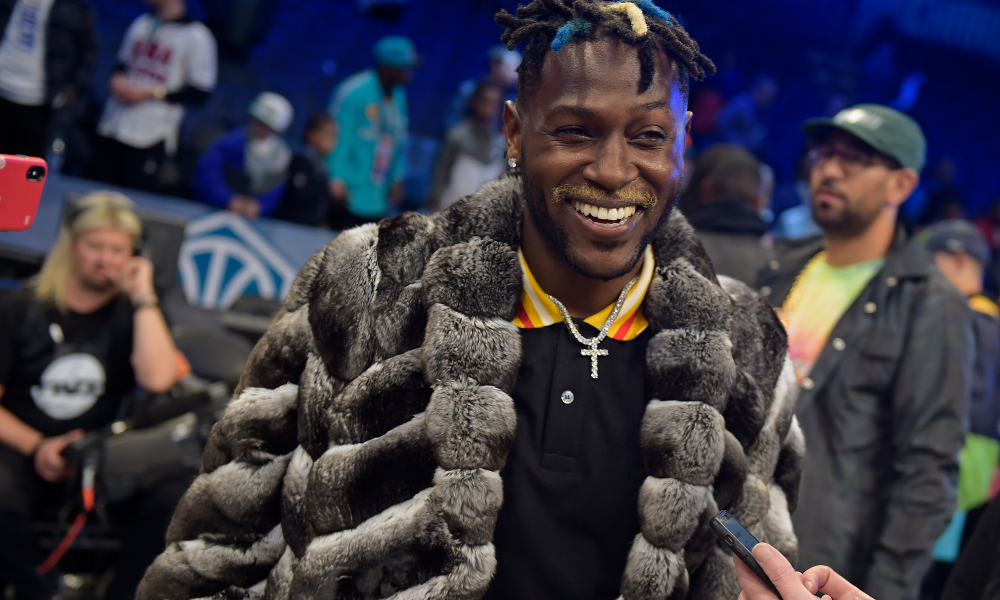 She says,
"Unfortunately, I've been tried [by men] a lot of times, so I just kept my cool and kept painting. After that, it all ended abruptly."
The artist had build up a social media following that was waiting for her to finish her painting but she was ghosted and paid $2000 for her two days. She even later sent a painting over to Brown's as an attempt to get it shown on social, but the painting has never been returned or shown.
She is not pressing charges and remains anonymous as per her agreement with Sport Illustrated. To me…that"s a bitch move by SI.
Antonio Brown adamantly denies new allegations. His attorney Darren Heitner released a statement,
"Antonio Brown has reviewed the sexual misconduct allegations made by an unnamed artist included in a recently published Sports Illustrated article and denies that he ever engaged in such activities. There will be no further comment at this time."
This accusation doesn't entail rape. The NFL will focus on the Civil suit, more than likely nothing will be done about this. What NFL player hasn't walked naked with his twig and berries out in front of a woman, it's like a dic pic in the DM's but in real life.
And It couldn't have been that horrible because she wanted to come back and finish the job…..
---