Travis Scott Drops Over $1.5 Million On Extremely Rare Maybach (PHOTOS)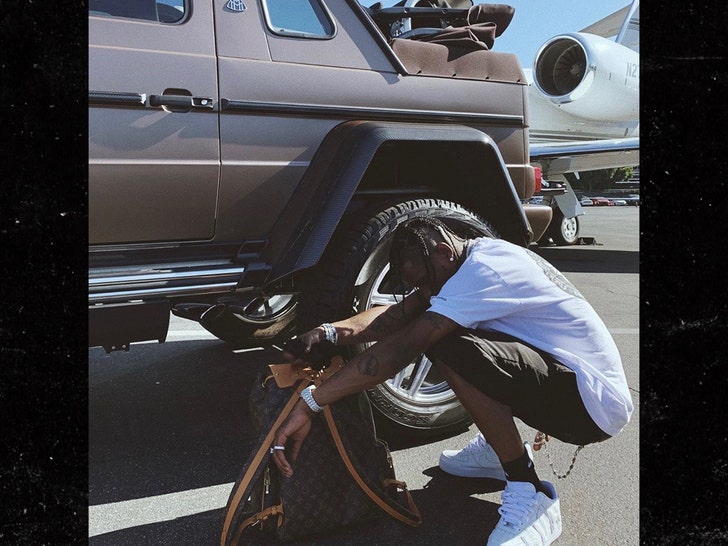 How much is your car worth? Hell, do you even have a car? There's no shame if you don't. Times are hard…at least for us regular folks.
For people like Kylie Jenner and Travis Scott? Times are relatively easy. Jenner is worth over a billion and Scott has at least $30 or $40 million to his name.
Which means they can do things like drop $1.6 million on a freaking car. Not even a house…A $1.6 million vehicle.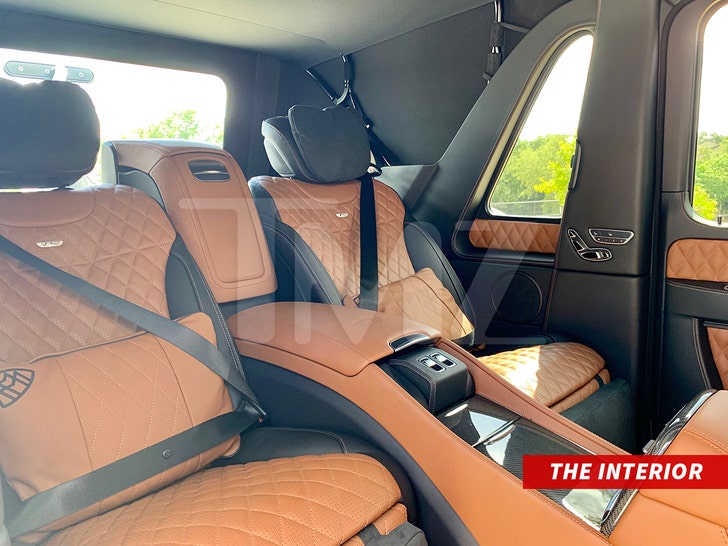 Scott just purchased a white 2018 Maybach G650 Landaulet, an extremely rare G-Wagon. Apparently, Maybach only produced 99 of the Landaulets, which is why it has such a ridiculous price tag.
Travis bought the G through Specialty Car Collection in L.A. a couple weeks ago after it purchased the ride from well-known car collector Obi Okeke … AKA Doctor Bugatti.' We're told it was loaded in Austin and shipped to Scott in Houston.

Trav had it custom wrapped in brown. Goes well with the interior — which includes a mini-fridge!!! It is $1.6 mil, after all.
Yes, a mini-fridge, 'cause why the hell not? I wouldn't be surprised if it also had a pool and a library.
I can't imagine spending over $1 million on a car, but then again, I can't imagine having over $40 million to play around with.
Hell, sometimes I feel guilty when I eat out even though I have food at the house. I'm trippin' over a $40 check from TGI Friday's, meanwhile Scott is driving around in his $1.6 million Maybach, asking his assistant to fetch him a LaCroix from the mini fridge.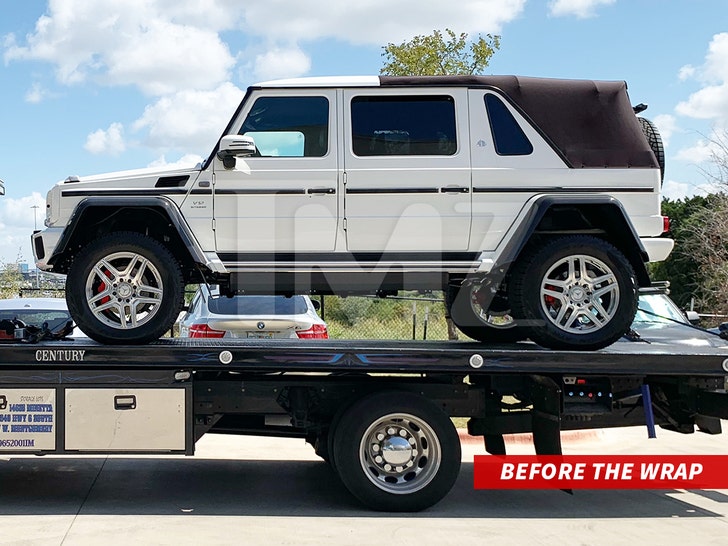 ---