Chris Brown Is Being Sued By A Woman For A Nasty Eye Injury…BUT IT'S NOT WHAT YOU THINK! (PHOTO)
When you hear that Chris Brown is being sued by a woman for injuries to her face, your mind instantly jumps to the worst case scenario.
Thankfully, this particular injury/lawsuit is more bizarre than violent. A woman by the name of Danielle Griffin claims she suffered some pretty nasty eye injuries while on a music video shoot for Brown.
In the legal docs, Griffin says she was hired as a backup dancer in September of 2017 to perform in Brown's 'High End' music video.
According to the suit … sometime during the shoot, a wardrobe and makeup artist poured fake liquid blood on her head without eye protection and told her it was safe. Griffin claims it wasn't … and the 'dangerous substance' caused direct injuries to both of her eyes.
And the injuries are gruesome. The photo below shows her swollen eyes with a green substance oozing out of them. Griffin says she had to visit three different hospitals after the shoot was over.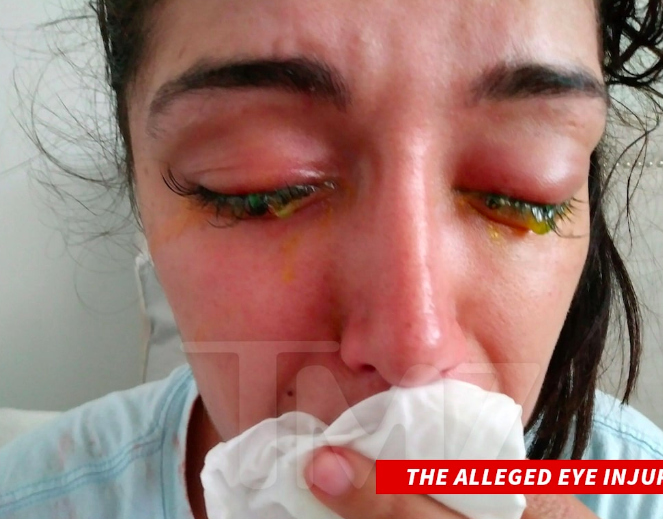 She also says she was "holed up" for months while recovering. She had to drop out of her master's degree program and allegedly missed out on several job opportunities.
No word on how much money she's asking for, but if she can prove that the fake blood caused this, then…I don't know. She might get a quick payday.
When your eyes look that bad, I feel like SOMEONE needs to give you a check. Hell, I almost want to throw a $20 at her.
---