Iggy Azalea Calls Wendy Williams A Crackhead After 'Fake Body' Diss
Damn. Wendy Williams just started the new season of her talk show this week, and she's already got herself in a feud.
While discussing Nicki Minaj's retirement on her show, Williams drifted into the subject of Iggy Azalea's extensive hiatus from the music business. But instead of actually calling Iggy by her name, Wendy described her by saying, "the Australian girl with the fake body."
Iggy did NOT appreciate the comment. She jumped on her Twitter account and dropped this 50 Cent-inspired troll job…
Who's the crack head in the half way house with the gossip show thing? 😂🤷‍♀️ https://t.co/63sizBhR5L

— IGGY AZALEA (@IGGYAZALEA) September 18, 2019
Damn. I've never been a fan of calling people crackhead's, but you do you, Iggy.
She didn't stop there either. She followed up that tweet with a (since deleted) tweet, which read, "Wendy Williams is a walking mike Tyson tribal tattoo slapped over a deeply set c-section scar."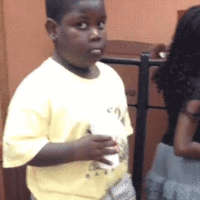 Wendy must have really hurt her feelings with the "fake body" comment, which is weird…cause that's actually pretty tame for Wendy.
We'll just have to wait and see if Wendy fires back. She's no stranger to the hate. When you dish out as much as she does, you expect to find a bag of dog sh*t on your doorstep every now and then.
---