Michael Strahan's Ex-Wife Takes Him Back To Court For More Money, Even Though She's Getting $18,000 A Month!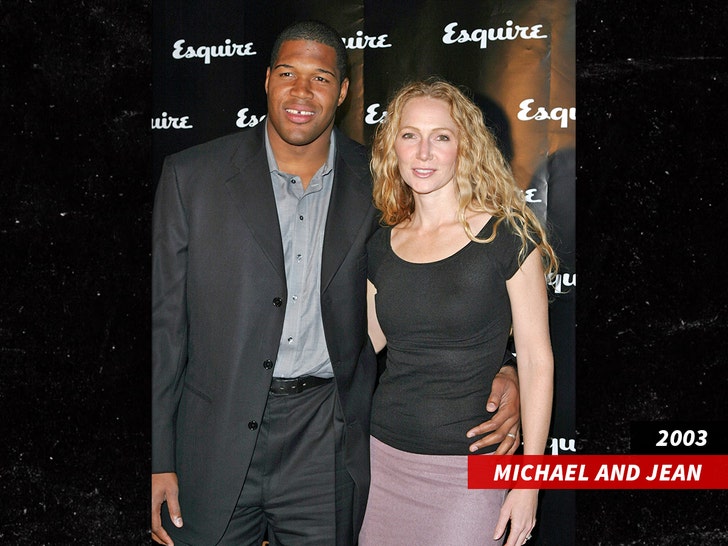 Michael Strahan has himself a greedy ex-wife. Michael and Jean Muggli married back in 1999 and had twin daughters together before divorcing in 2006.
The divorce was nasty and dragged on for several months before a judge awarded Jean a cool $15.3 million settlement in addition to a monthly $18,000 child support charge. That's a lot of f**king money.
And now she apparently wants more. Jean took Michael back to court this week, and she claims it's because Strahan is behind on his child support payments, but he says that's not the case.
Sources in Michael's world tell us the suit Jean filed in NY is NOT an effort to enforce unpaid support, instead it is a suit to 'modify' their prior settlement — meaning increase the monthly payments. We're also told Jean filed the same suit last year in North Carolina — where she lives with their girls — but there's been no decision yet in that state.
They both appeared in court on Wednesday. The judge working the case reportedly cleared the room with the exception of Michael, Jean and their attorneys. No ruling was made, but they have another hearing scheduled in October.
I don't know, man. Even if Strahan missed a few payments, does it really matter? She got $15 million! She shouldn't even need the monthly payments. That's insane. No wonder this dude is working like five different jobs.
Keep Michael in your prayers, folks. He's just trying to eat.
---