Antonio Brown is Simply an Idiot. Sends an Intimidating Group Text To SI Accuser Giving The Patriots No Choice But to Release Him.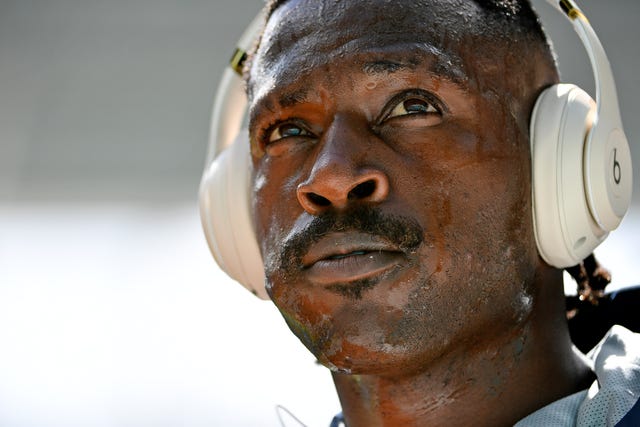 Yes. After the Sports Illustrated story came out about the artist Brown hired to paint a mural at his home, he allegedly sent her a group text where he was bashing her to his close friends, including his attorney. Although the woman came forward to SI with the initial story, she made it clear that she was not seeking any damages whatsoever. No criminal charges, no civil charges. Antonio just had to let it go. But he just couldn't help himself.
Wednesday night he sent the text message you see to her. I'm not even sure what he expected her to do, however she did exactly what I would expect. She contacted SI, sending the screenshots in which they verified that the number was from the number she had from Brown in 2017. The number she received from a DM by his verified IG acount. He had pictures of her kids in the text….COME ON MAN!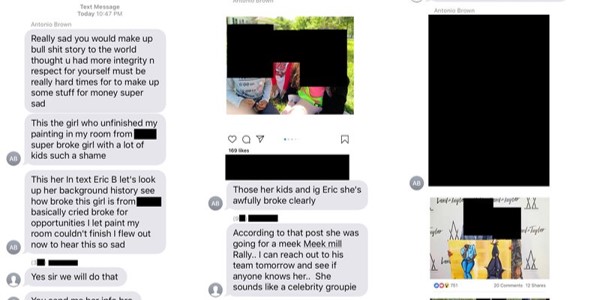 On Thursday evening a lawyer for the artist sent a letter to the NFL stating
"Our client … is understandably frightened by these text messages, which are clearly intended to threaten and intimidate her, While she certainly qualifies as a 'starving artist,' she has never approached Mr. Brown, nor will she, about seeking money to compensate her for his sexual misconduct, contrary to his allegations in the text messages."
The NFL responded to the letter within the hour, arranging for a phone call between investigators and the attorneys for the artist which I'm almost certain resulted in Antonio being released from team.
So while the noise on the internet is surrounding how hard the NFL is being on Brown, if he didn't contact this woman he would most likely be suiting up on Sunday. Despite losing his deal with Nike, it's questionable if Brown will receive his signing bonus from the Patriots.
When Brown officially signed on Sept. 10, he agreed to a $9 million signing bonus and a guaranteed $1 million base salary. He was due to get paid $5M Monday and the rest on Jan 15th. Let's see if that will happen. Earlier this month the Raiders, citing conduct detrimental to the team, voided $29.1 million of Browns' salary. In just 30 days Brown has lost more money then the national debt of some small countries. SMH.
---