Will Smith Says His Family Made Fun Of Him After He Got To His Heaviest Weight Ever While On Vacation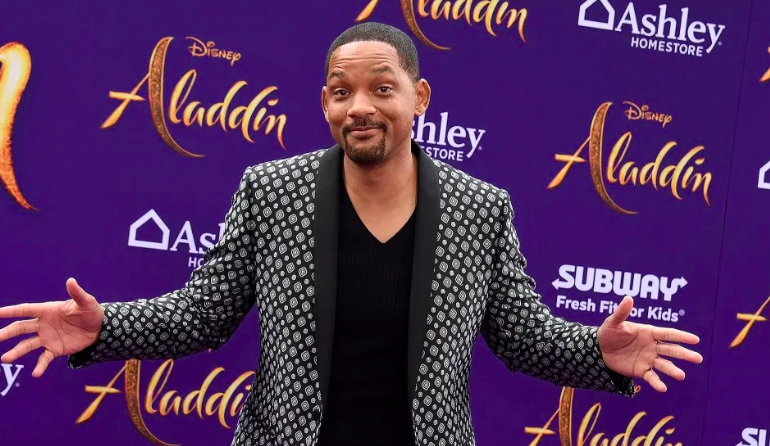 Will Smith has been in shape most of his life. Most dudes would be lucky to have his body, especially at the age of 50.
But just because he was in shape, doesn't mean he knew what he was doing when it came to healthy eating. During an episode of Red Table Talk, Smith revealed he's always had an unhealthy relationship with food.
He loves to eat. If he gets bored, he starts to eat, and apparently he was really bored during his summer vacation because he gained a lot of weight in just two weeks.
Smith says he would wake up and eat four or five muffins, "They started calling me Pudge Muffin," Smith said of his family.
You know, Aladdin was successful, so I was like, 'Muffin, muffin, muffin!' he said. Then for lunch, I would have a Moscow mule, I'd have a little vodka. That was pretty much my routine for the 10 days. I'd wake up, eat five muffins and go back to sleep.

I'd gotten up to 225 pounds and it was the most I'd ever weighed in my adult life. I got to 223 on Ali, and I got to 225 on the muffin boat.
After returning to normal life following the vacation, Smith decided to fast for 10 days. He dropped weight quickly, but his energy level went down considerably. This made him think about his relationship with food. If he had to feel like sh*t just to lose a few pounds, he probably wasn't doing it right.
I know how to eat to make my body look muscular. But I actually don't know how to eat to feel good, I don't know how to eat to be healthy. I couldn't believe that I got to 50 years old without knowing you literally are what you eat.
So there you go, folks. Even the great Will Smith struggles with healthy eating. You are not alone. We're all so obsessed with how we look, we forget that food is literally just energy. It's like gas for a car.
Put food in your body that powers it, and you'll be good.
---