Ah, Damn…Kylie Jenner Hangs Out With Ex-Boyfriend Tyga Following Travis Scott Split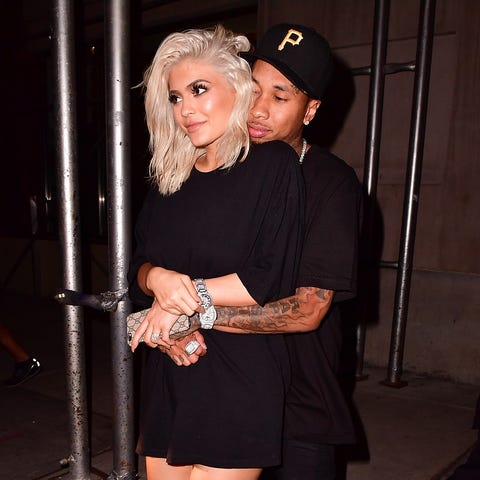 Kylie Jenner is out here trying to play games. We reported earlier this week that Kylie and Travis Scott decided to go on a break. They have apparently been having problems the past few weeks and needed a long break from each other.
Sources have been using the word "break," which seems to suggest they plan on getting back together.
But, uh, Kylie might be pushing things too far. Kylie was reportedly hanging out with her ex-boyfriend, Tyga, on Tuesday night in West Hollywood. Apparently, it started out as a girls night out, but then they ran into Tyga and he invited them to hang out.
He was with a few of their mutual friends at Sunset Marquis and invited Kylie and her girlfriends to come hangout, since they were already out. It wasn't an intentional jab at Travis, but she did hangout with Tyga for a bit. Nothing romantic is going on.
Nah. F**k that. It definitely was intentional. The timing is too damn suspicious for it not to be intentional. She was trying to send a message to Travis.
The question is, what message was she sending? Was it a, "I'm over you boo" message or a, "You best stop playing and come get what's yours" message?
It'll be interesting to see how it all plays out. Tyga was Kylie's first love, and sometimes it's hard for girls to move on from that. I'd be a little concerned if I were Travis.
---