T.I. Starts Feud With Iggy Azalea By Calling Her The "Biggest Blunder" Of His Music Career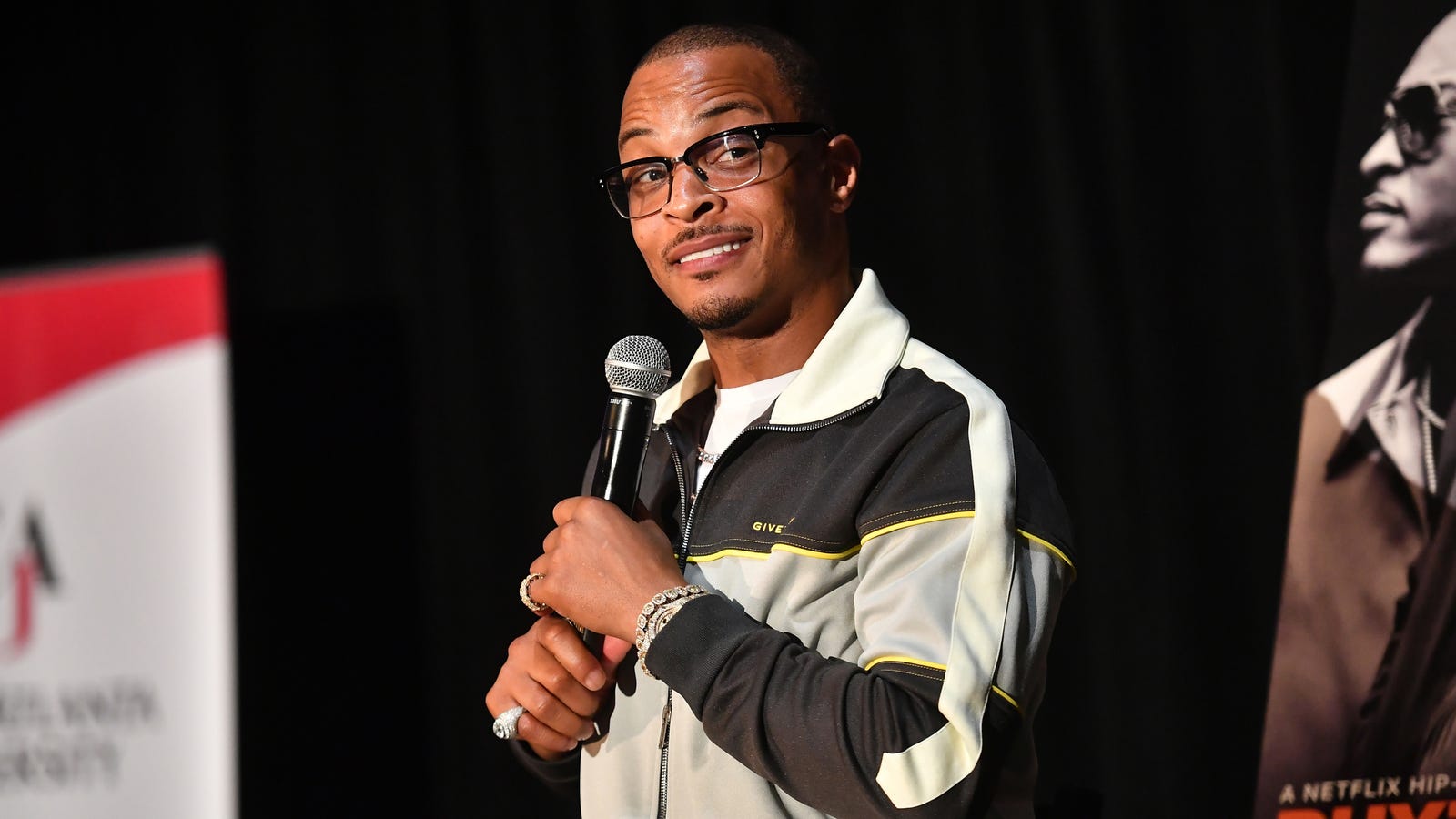 During the peak of Iggy Azalea's career, back when she was topping charts and making millions, T.I. was right there along with her. He acted as her biggest supporter and for a hot minute, the professional relationship was beneficial for the both of them.
But then Iggy got stupid. She's had racist tweets resurface, she's made some incredibly dumb comments on cultural appropriation, she's basically a troll at this point. Her career will never be the same.
And during a recent confessional, T.I. revealed Iggy was/is the biggest blunder of his career.
I'm still actively looking for another female rapper who can undo the blunder of Iggy Azalea. That is the tarnish of my legacy as far as [being] a [music] executive is concerned. To me, this is like when Michael Jordan went to play baseball.
I'm not sure I'd call T.I. the "Michael Jordan" of the music exec world, but we get his point. He tried something new with his career and it ended up being Iggy Freaking Azalea.
Of course, this comment got back to Iggy, and she responded on her Twitter account. She has since deleted the tweet, but it lives on, thanks to the internet.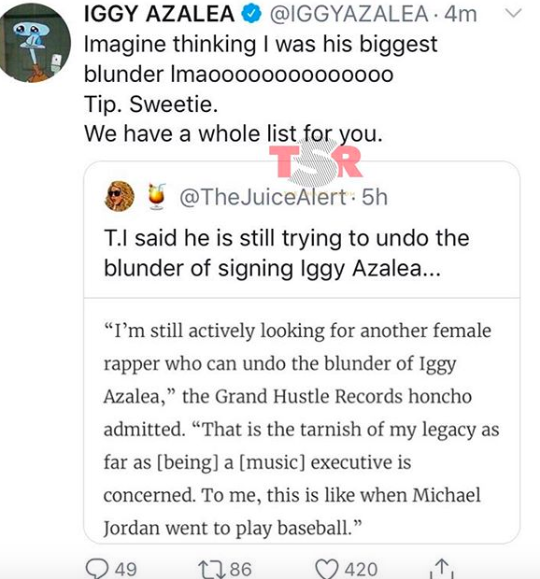 And perhaps a little surprisingly, Twitter seems to be siding with Iggy in this battle…
I don't like what ti said about Iggy in that interview. The only thing that tarnished your legacy was you having all those guns up in your house…

— 🇯🇲 (@baddiettee) October 9, 2019
Damn. I gotta defend my alabaster queen. TI IS TRASH. IGGY MADE HIM HELLA MONEY WITH FANCY ALONE https://t.co/frVN8B67Eo

— Squirting is Pussy Diarrhea (@YoureASHy) October 10, 2019
TI really just pissed me off, bitch you had FOUR #1's and haven't made a headline since your last entry on Billboard which was with Iggy btw. Fuck outta here with that literal nonsense pic.twitter.com/G9pFik61ke

— 🍑 bitches 🍒 (@ZECHONTHETRACK) October 9, 2019
---