Amber Rose Gives Birth To Second Child, Her First With Boyfriend Alexander Edwards (PHOTO)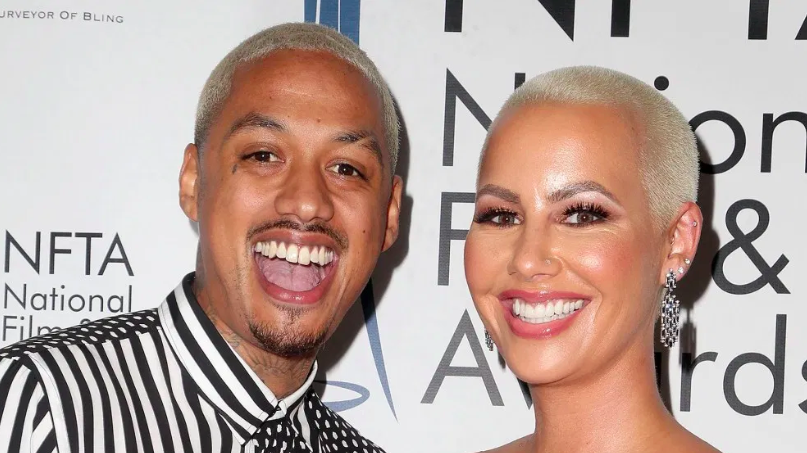 October 10 was a very important day for Amber Rose and her boyfriend Alexander Edwards. The happy couple welcomed their first child together, a healthy baby boy named Slash Electric Alexander Edwards.
That's quite a name, eh? He's certainly not going to grow up and become an accountant. If you're named Slash Electric, you either have to be a musician or a power company.
Edwards went on his Instagram account and posted the cute photo you see below. He captioned the pic, "Slash Electric Alexander Edwards.. the world is urs now thank u @amberrose for loving me so much that u put ur body thru it 2 bring my sun [sic] in2 the world. I could never be as strong as u. Slash a rockstar."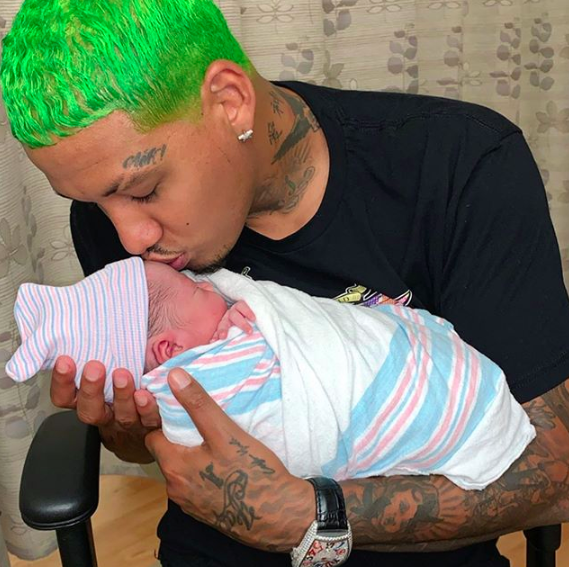 For those of you who don't know, Edwards is a music executive and current vice president of the Artists and Repertoire for Def Jam Recordings.
This was a tough pregnancy for Rose. A few months back, she revealed that she was suffering from hyperemesis gravidarum.
For people that don't know what it is, it's basically extreme nausea, vomiting and dehydration, and [I'm] really, really tired. I can eat a little bit more now because I'm in my second trimester, but not much, and I pretty much sleep all day.
Damn. It almost doesn't seem worth it, eh? Women put up with so much just to give birth. And then sometimes the kid grows up to be a little ungrateful sh*t. You're basically playing an extremely painful/expensive lottery.
---