Now It's Time For Liam Hemsworth To Move On, Actor Seen On Date With Madison Brown Following Miley Cyrus Split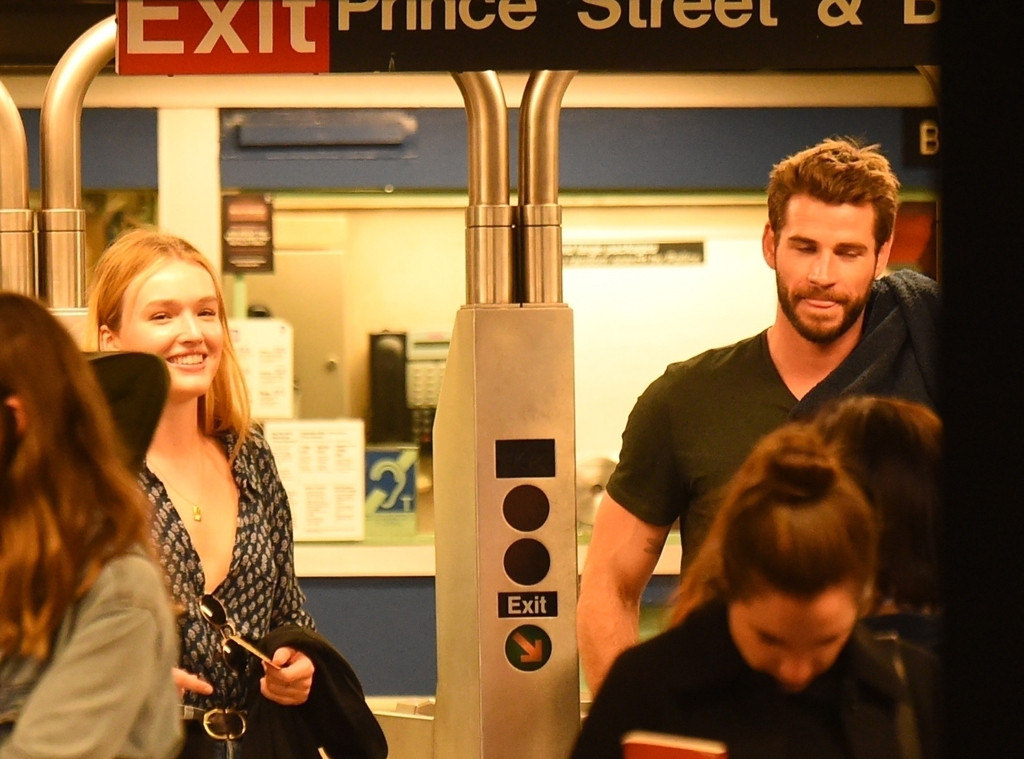 It's been around two months since Liam Hemsworth and Miley Cyrus announced their split/divorce, and while Miley moved on before we had a chance to write a headline about it, Liam took his time.
He went down to Australia to spend some quality time with his family and regroup. The only comment he made on the split was the statement you see below…
Hi all Just a quick note to say that Miley and I have recently separated and I wish her nothing but health and happiness going forward. This is a private matter and I have not made, nor will I be making, any comments to any journalists or media outlets. Any reported quotes attributed to me are false. Peace and Love.
Now two months later, Liam is ready to move on. The paparazzi caught him out on a date in New York City with Dynasty's Madison Brown.
The 22-year-old actress was all smiles with Liam as they rode the subway and explored the city. They reportedly walked hand-in-hand through the streets before stopping at Sant Ambroeus coffee bar.
Liam looked casual in a black t-shirt, jeans and Converse sneakers. For her part, the CW star chose ripped jeans and a low-cut, polka dot top.
Liam is 29-years-old, so Madison is seven years younger than him. Not a huge age gap, although Miley was 26, so Liam decided to go even younger.
What's interesting is how fast Liam and Miley have moved on from each other. It wasn't like they dated for a year and then split. They were with each other for several years, had a home together, a farm…they were married!
And now, just two months later, Miley's been with two different people already and Liam has found himself a new girl. It makes you wonder how long they had been miserable together.
---