Would You Breakup With Your BF If He Did This? JWoww Ends Things With "24" After He Touches Angelina In Las Vegas (VIDEO)
There was some major drama going down on the latest episode of 'Jersey Shore: Family Vacation'
The crew was partying pretty hard in Las Vegas at a nightclub. During the night, JWoww got pretty freaking drunk. Vinny commented several times that he's never seen her get this wasted. She was basically falling asleep in the lap of her boyfriend, Zack Clayton Carpinello, or as everyone else calls him "24" because of his age.
After JWoww passed out, Angelina started dancing on Zack, as you can see in the video. And then Zack put his hand around Angelina and started grabbing her side, touching the booty a little bit. He even grabbed her leg when she tried to leave.
It was an extremely awkward situation, especially for Vinny who was just sitting next to them, looking too damn sober to be in this situation.
JWoww went on her Instagram after the episode aired and posted the message you see below…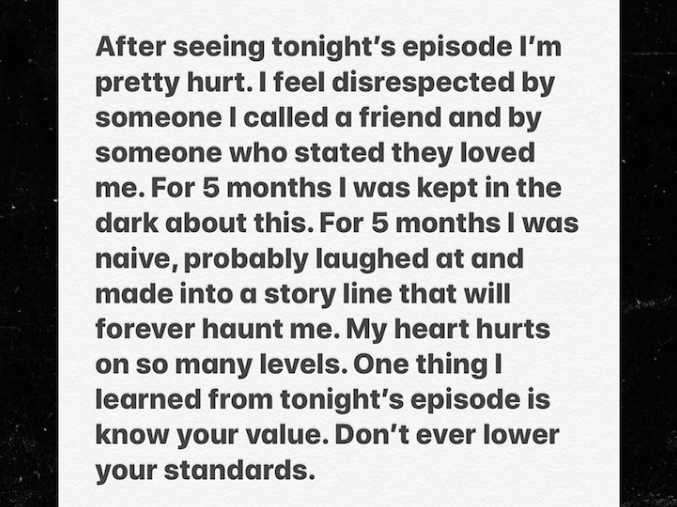 Sources say she's done with Zack. What's interesting is that she says no one told her about this, but future episodes tease her and Angelina fighting over it.
In any event, I think Angelina was trying to start some trouble that night. She makes it seem as if she was just sitting next to him and he reached out and grabbed her ass, but the video (at least the edited version) shows her initiating the whole thing by grinding on him and pushing her boobs against him.
But hey, we're seeing a heavily edited clip, so perhaps there is more to the story.
Would you breakup with your boyfriend because of this? Do you think he crossed a line?
---