Lauren London Gets Guardianship Of The Estate Of Her And Nipsey Hussle's Son, His Family Gains Control Of Daughter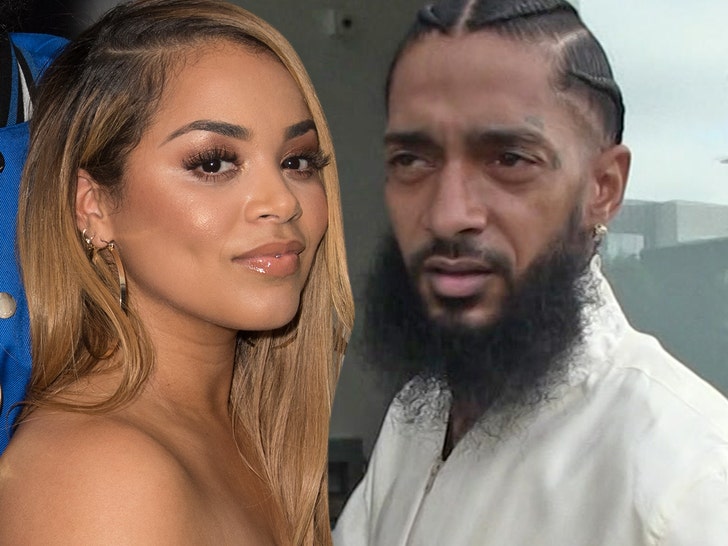 Some good news for Lauren London this week. A judge has granted London guardianship over the estate of Kross, the 3-year-old son she shares with the late Nipsey Hussle.
Kross is set to inherit $1 million from his late father, so it's important he has someone who is looking out for his best interest controlling the money. Apparently, the judge and Nipsey's family felt London was more than capable.
Unfortunately the same can't be said for Tanisha Foster, the mother of Nipsey's 10-year-old daughter, Emani. Nipsey's family has been in a court battle with Foster for months. They claim she's a neglectful parent who is unfit to look after Emani.
And the court has agreed with Nipsey's family after looking over the evidence they provided.
There's been another big update in regards to guardianship within Nipsey's family. A judge just signed off on Nipsey's immediate family members becoming legal guardians to Nipsey's 10-year-old daughter, Emani … this as opposed to her birth mother, Tanisha, who the family had called unfit.
Emani is also set to inherit $1 million, so you can see why the family is being so protective. They don't want to give Emani's mother the opportunity to take advantage of her.
So it looks like everything is settled for now. Hopefully everyone can move on and properly grieve now.
By the way, the man who killed Nipsey is still awaiting trial. He's being charged with murder, two counts of attempted murder and one count of possession of a firearm.
---