Oscar De La Hoya Sued For Trying To Push His Fist Inside Woman's Vagina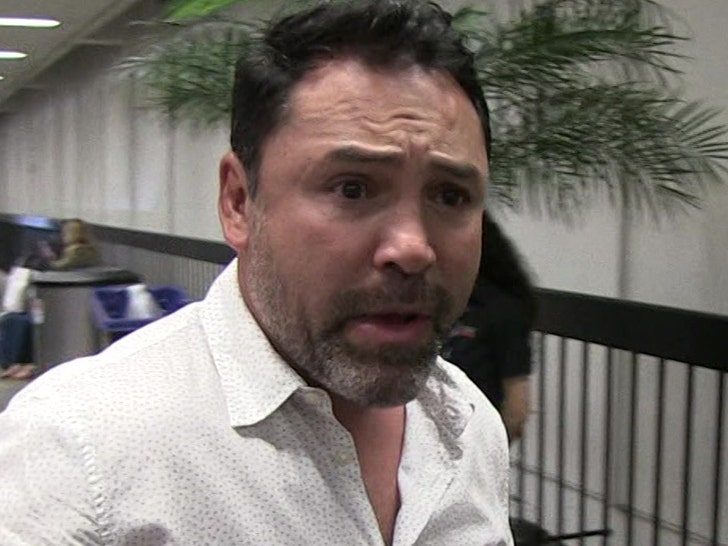 Professional boxing legend Oscar De La Hoya might be in for the fight of his life. The 46-year-old athlete is being sued by a woman who claims she was sexually assaulted and battered during an alcohol-fueled hookup back in 2017.
The woman admits she had a consensual sexual relationship for a while with Oscar, but then things took a scary turn in November, 2017.
Oscar invited her to his new home in Pasadena.
She claims Oscar had bottles of alcohol and 'a bag of what appeared to be cocaine' in his kitchen when she arrived — and she claims it became clear, he was on a mission to get wasted.
After getting nice and drunk, Oscar invited her to his bedroom to continue their interaction. He asked her if she'd be down to "experiment" sexually.
The woman says she declined several of his requests, which made him pretty angry. He allegedly held her down with one arm and then tried to shove his fist inside her vagina.
She claims she screamed in pain and yelled at Oscar — but he just laughed and told her to take a shot of alcohol. The woman claims she refused the booze and angrily left the house.
According to the report, she felt extreme pain and swelling after the incident and had to take a trip to urgent care. She also had to see a therapist following the assault.
The woman does not say in her suit if she ever filed a report with police. She claims she still suffers from extreme distress, humiliation, indignation and outrage — along with depression, anxiety and related symptoms associated with post-traumatic stress disorder.
No word on how much she's suing the boxer for, but it's likely this could end in a settlement. He's reportedly worth around $200 million, so he definitely has the money to make things like this ~go away~
Dude needs to start boxing again. He clearly doesn't know what to do with his fists anymore.
---