Pete Davidson Can't Get Cindy Crawford, Settles For Her 18-Year-Old Daughter Kaia Gerber (PHOTO)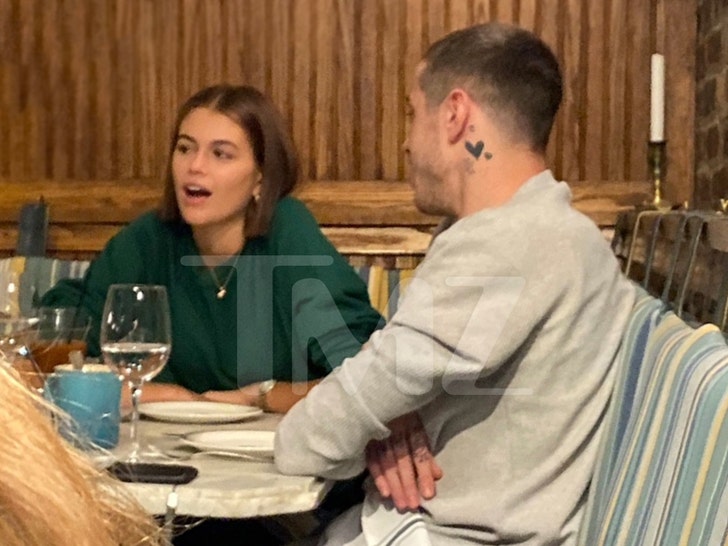 Pete Davidson has probably (at least once) ~pleased~ himself while looking at a photo of Cindy Crawford. It's pretty much the only test you have to pass as a straight dude. If you haven't masturbated to Cindy Crawford, then maybe you have a bit of a curve…not that there's anything wrong with that.
Anyway, Crawford is a happily married mother-of-two now. She's 53-years-old, so her "hook up" days are long behind her. Even though Pete has landed celebs like Ariana Grande, Kate Beckinsale, and Margaret Qualley, there's no way he can get Crawford.
But he is going after the next best thing: her 18-year-old daughter, Kaia Gerber.
Pete was spotted grabbing a bite to eat with Kaia in New York City on Tuesday. They looked pretty happy together, and according to a few insiders, Pete was seen leaving her apartment on Wednesday. Does this mean he spent the night on Tuesday? Possibly.
It's possible they're just friends, but I wouldn't say it's likely. Pete's not really in the "just friends" mindset. He's been hitting the dating scene hard following his very public split with Ariana. If you see him sharing a meal with a model in New York, there's a good chance he's also banging her.
As you all know, Pete's not exactly the most attractive dude on the planet, but he's funny and according to Ariana, he also has a big d**k.
So yeah, he's doing fine. Don't you worry about Pete.
---