Jenelle Evans Files For Divorce From David Eason, Begs MTV To Take Her Back On 'Teen Mom'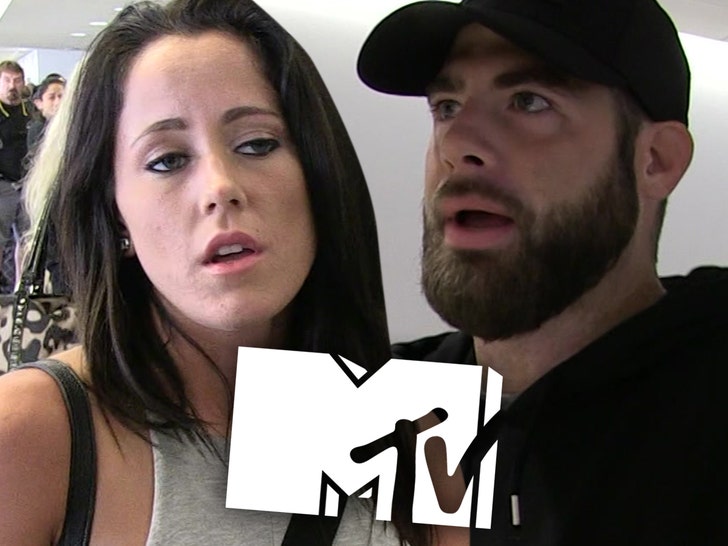 We have some good news to report this November 1st. 'Teen Mom' star Jenelle Evans has finally ended her marriage to the ultimate racist douchebag David Eason. It only took him destroying her career and murdering her dog to do it.
According to the reports, Jenelle filed for divorce this past week. She sent out a statement saying…
Nobody gets into a marriage expecting it to end but i know that's what is best for me, and for my kids. Today I've filed papers to start that process. I appreciate the support from everybody who has asked how I am. me and the kids are doing great. We need some time to be together. But you'll hear from us again soon.
Sources say she didn't exactly want her marriage to end, but she knows she won't have a career if she stays with David. Some people even speculate that they're still together behind the scenes, but we can't confirm nor deny that.
One thing is for sure, Jenelle desperately wants her cush MTV 'Teen Mom' job back.
Sources close to Jenelle tell TMZ … she wasn't financially prepared for such a sudden split with the network when they dropped her after David killed the family dog. We're told while she did have a cosmetics line, it wasn't that successful and she needed the cash.

We're told Jenelle — who has now split from David — is trying to set up a meeting with the network in NYC.
It's going to be an interesting decision for MTV to make. After all, Jenelle would probably bring in great ratings. But how would it make the network look? Will it be worth the boost in ratings?
Jenelle also doesn't believe the network is being fair. She's not the one who killed the dog. David is the one who shot it, so why is she still being punished for it?
We'll see what happens. I don't trust her though. I have this strange feeling she's secretly still with David. I just think David would be going crazy all over social media if this divorce was legit and final. Instead, he's promoting his knife business and still posting photos of Jenelle…
---