Whitney Houston's Best Friend Robyn Crawford Breaks Her Silence On Their "Secret" Love Affair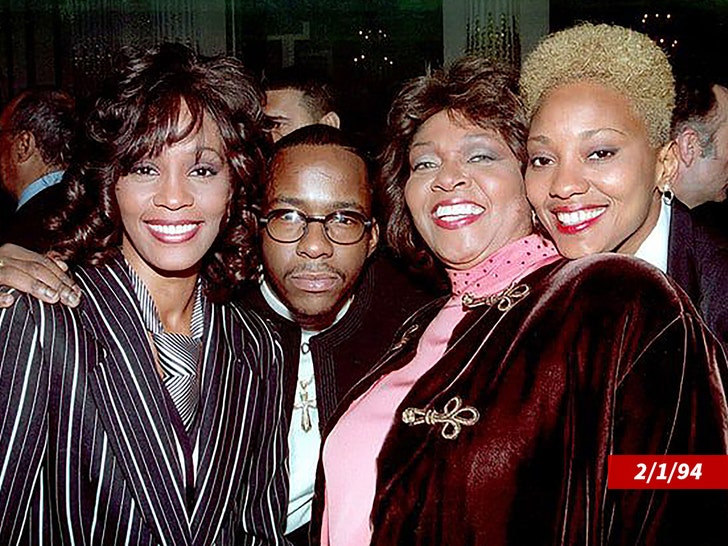 It was probably the world's worst-kept secret. For years, decades even, people suspected that Whitney Houston and her best friend Robyn Crawford were more than just friends.
Even though it was never confirmed by the singer herself, most people just assumed her relationship with Crawford was physical.
And now, seven years after Whitney's tragic death, Crawford is coming clean in her new memoir, A Song For You: My Life with Whitney Houston.
In the book, she talks about meeting Houston at a summer camp when Houston was 16-years-old. They connected almost instantly and became best friends. It didn't take long for the friendship to turn romantic.
Robyn told NBC News in a new interview … it started with a kiss, and then eventually went on to sleeping together. Robyn says it wasn't planned — it's just something that happened.

Over the next 2 years … Robyn explains Whitney told her they had to stop seeing each other, as she felt it would sink her music career. On top of that, Robyn says there was family pressure.
She says the world just wasn't ready for it back in the '80s, so she had to break it off. Crawford reveals that even Houston's mother, a gospel singer, had issues with them being together, stating it wasn't natural.
Whitney knows I loved her and I know she loved me. We really meant everything to each other. We vowed to stand by each other.
Of course, now she's exploiting her friendship with the late singer for a paycheck. I mean, at least she waited seven years? I guess. Who knows, maybe Houston doesn't mind now, wherever she may be.
Besides, it's not like we didn't know. The rumors were there for years.
And for what it's worth, Crawford claims this is not about making money. It's about lifting Whitney's legacy…
I wanted to lift her legacy, give her respect and share the story of who she was before the fame, and in that, to embrace our friendship.
---