Drake Gets Booed Off The Stage At Tyler, The Creator's Camp Flog Gnaw Festival, Watch The Cringe Inside!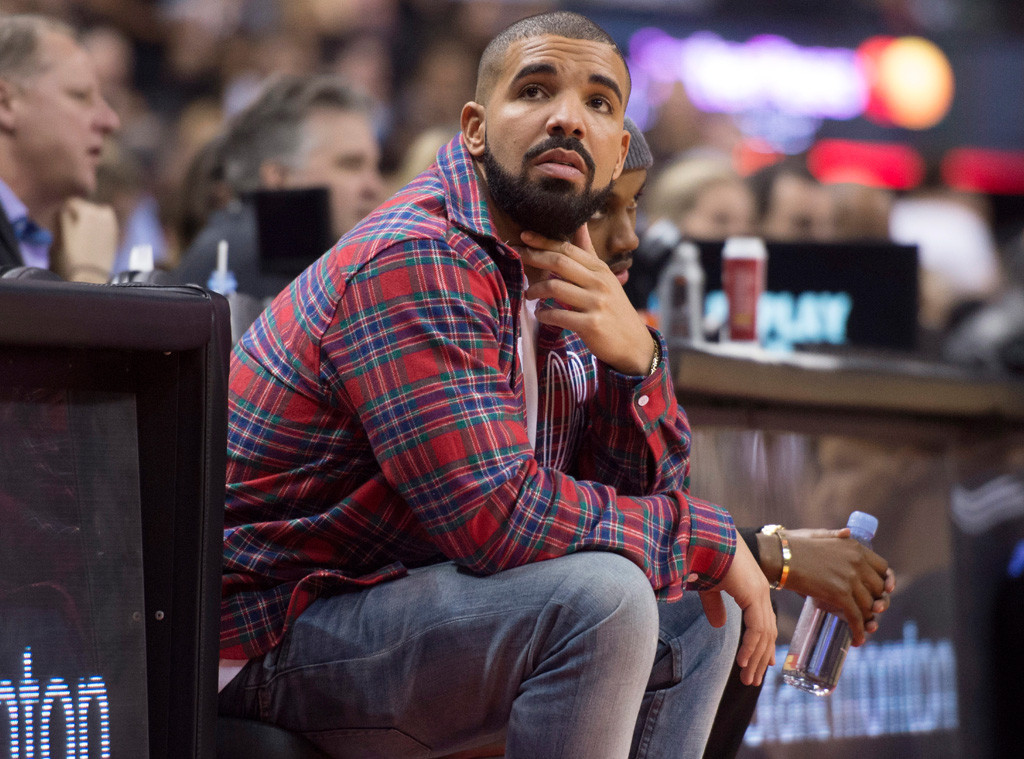 Damn. Drake might be one of the hottest music artists on the planet. He might be worth nearly $200 million. He might have shattered records previously held by the freaking Beatles, but on Sunday night in Los Angeles, he was treated like chopped liver.
Tyler, the Creator's Camp Flog Gnaw festival went down inside Dodger Stadium this past weekend, and it featured artists like FKA Twigs, Solange, BROCKHAMPTON, and Earl Sweatshirt. It was kinda an indie/alternative hip-hop vibe.
So when Tyler surprised the crowd by having Drake show up as the headliner, they were a little disappointed. Several videos were shared online showing Drake basically getting booed off stage.
He talked to the crowd, telling them he was there for them, and if they wanted him to stay longer, he would. They didn't. They booed and started chanting for Frank Ocean, so Drake thanked them and left the stage, cutting his set short.
this was PAINFUL to watch drake literally got boo'd off stage 😭😭 #campfloggnaw pic.twitter.com/Ic6PenmPXc

— ➳ trash (@trashminajx) November 11, 2019
Ouch. That is rough. Even for someone as huge as Drake, that had to hurt.
Tyler, the Creator went on his Twitter account following the event and basically called out the crowd for acting entitled. But he also acknowledged Drake might not have been the best choice.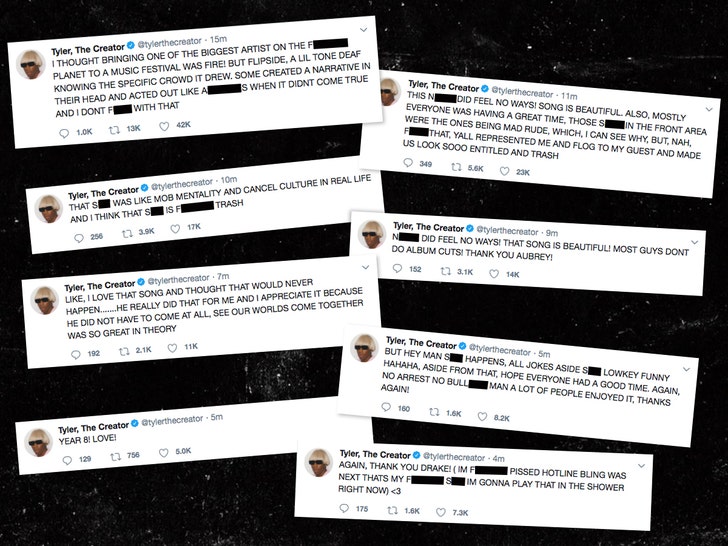 The good news is that Drake appears to have recovered from the incident.
He went on his Instagram account and trolled the haters, "Plot twist… just signed a 10 year residency at Camp Flog Gnaw sorry kids see you EVERY SINGLE YEAR till you are 30." 
Weird to see the crowd pining so hard for Ocean. I mean, he's got a few legit jams, but he also hasn't released a studio album since 2016. Drake be releasing new sh*t every week.
---