Jennifer Lopez Talks About The One Time A Director Asked To See Her Boobs Off Set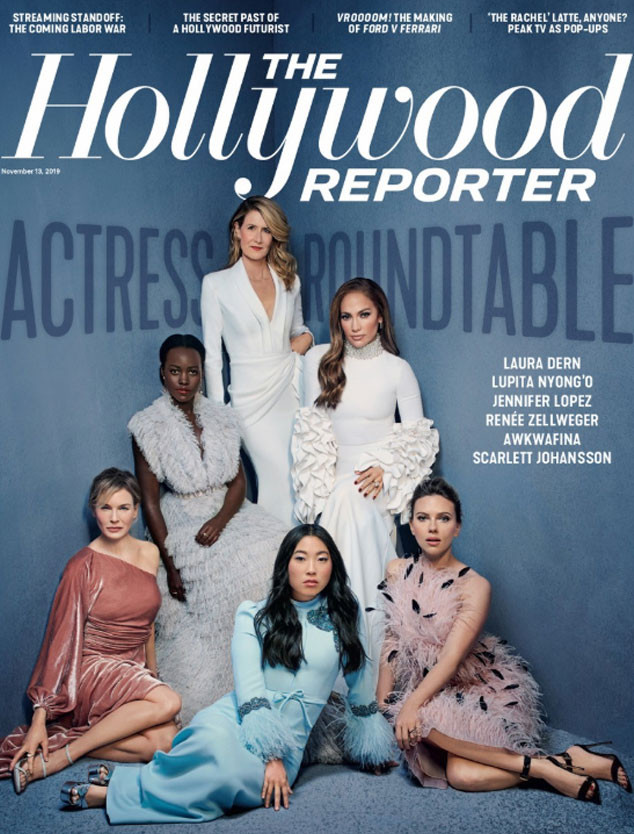 The #MeToo movement and the Time's Up movement did wonders for women in Hollywood last year. After all the sexual assault claims against multiple directors, actors and producers came out, Hollywood was forced to take the issue more seriously.
And that's great for the younger generation, who will hopefully experience much less (if not zero? we can dream) sexual harassment in the workplace.
But for all the veterans in the industry, well, they still have their battle scars. During a lead actress roundtable for The Hollywood Reporter, Jennifer Lopez talked about the one time a director asked to see her boobs.
"He wanted to see my boobs," she told Laura Dern, Awkwafina, Scarlett Johansson, Lupita Nyong'o and Renee Zellweger.
And I was like, 'We're not on set.' And I said no, I stood up for myself. But it was so funny because I remember being so panicked in the moment. And by the way, there was a costume designer in the room with me. So there was another woman in the room and he says this and I said no. Luckily a little bit of the Bronx came out, and I was like, 'I don't have to show you my—No. On the set, you see them.'
The other actresses shared stories from their time in Hollywood. Dern remembered just how creepy the "hotel auditions" were, even when she was just starting out at the age of 10 or 11.
I started auditioning at 10, 11 years old. I listen to the next generation, saying, 'People used to have auditions in hotel rooms?' I'm like, 'Yeah, every single time, waiting in the lobby of a hotel and the director is waiting for you in the room to have a chemistry read.'
Although they do admit that not every interaction was creepy or sexual in nature.
"And sometimes it was not inappropriate at all," Lopez explained. "It was totally professional. So it's not like you can put everybody in that category."
---