Kodak Black Sentenced To Nearly Four Years In Prison On Federal Weapons Charges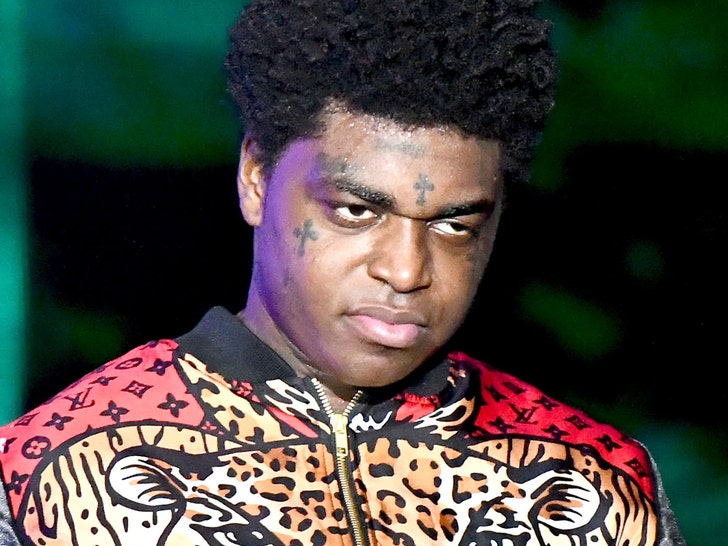 Kodak Black is going to be Kodak Orange for the foreseeable future. As some of you may know, the 22-year-old rapper has been in federal custody since his arrest back in May.
He was arrested at the Rolling Loud festival on arrest warrants stemming from his indictment.
According to the two-count indictment filed against Kodak in the Southern District of Florida — obtained by TMZ — the rapper knowingly made a false or fictitious statement when he tried buying guns twice earlier this year … once in January and again in March.

Prosecutors say he acquired weapons in at least one of those transactions.
He was facing a maximum sentence of 10 years for the crime, but prosecutors agreed to push for a lighter sentence, thanks to Kodak's cooperation with a plea agreement.
It was announced this week that Kodak was sentenced to nearly 4 years in prison, and while that's a long ass time, it's still better than 10 years.
He was also sentenced to 3 years supervised release.
He had wanted to be let out while the case unfolded but a judge denied his request for bail after calling him a danger to the community.
So it looks like (depending on time served/good behavior) he'll be released in 2023/24? We'll see how it all plays out.
Before his legal troubles started, Kodak was well on his way to becoming a millionaire.
Will he be able to build up his net worth again after his release from prison? Possibly. He'll have a lot of free time to write some tracks.
---