Derek Jeter's Wife Hannah Jeter Shares Rare Glimpse Into Their Home Life As New Parents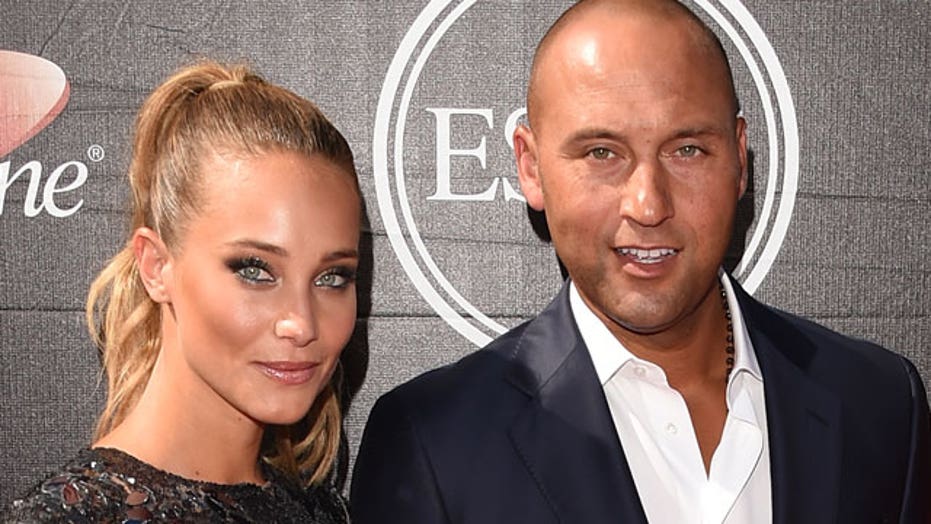 Even if you know nothing about baseball, there is a good chance you've heard the name Derek Jeter before. Heck, you probably even know what he looks like.
Jeter spent his entire 20-year MLB playing career with the New York Yankees, where he became one of the most beloved Yankees in history. He retired back in 2014 and has a net worth of around $200 million. He's now the CEO of the Miami Marlins, which might be MLB's worst team, but that's a story for another day.
In 2016, Derek and his girlfriend Hannah tied the knot. They welcomed their first child together in 2017 and their second child in early 2019.
And for the most part, they keep their private life…private, but in the 2019 Holiday Issue of Editorialist Magazine, Hannah gave everyone a rare glimpse into their life.
The 29-year-old model says they try to limit their kids' screen time…
We've sort of taken technology out of it. I grew up in a small community, my mom was a teacher, we had lots of arts and crafts going on. I think I raise my kids just how my mom raised me—being outside with nature and animals, trying not to be so on top of them, giving them safe places to explore and use their imagination. I really value that.

Most days my husband comes home and he's like, 'Holy crap'—because I'm covered in paint or glue.
But don't get it twisted. She's not judging you if your kid watches three hours of YouTube every night. "I think you do what works for you," she explains.
Obviously she's in a great situation where she's allowed to comfortably stay at home with the kids and give them all the attention they need. Some parents don't have the time or money to take weekly trips to Michaels Craft stores.
Hannah also revealed that she's trying to teach Derek and their kids Spanish…
Miami is our home, and it's definitely a place where you need to speak Spanish. My daughter tells me when I pick her up from school that she's going to a casa. I'm so deeply connected and attached to [my daughters], I don't like to leave them.
Sounds like they got a nice little life. Derek really had an ideal life, huh? He refrained from having a serious relationship during his playing days, and then once he was out at like 40-years-old, he found himself a 29-year-old model, had a few kids, and is now the CEO of a Major League Baseball team.
What kinda deal did he work out with the devil?
---