Scooter Braun Pleads For Taylor Swift To End Her Social Media Mind Games After His Family Receives Death Threats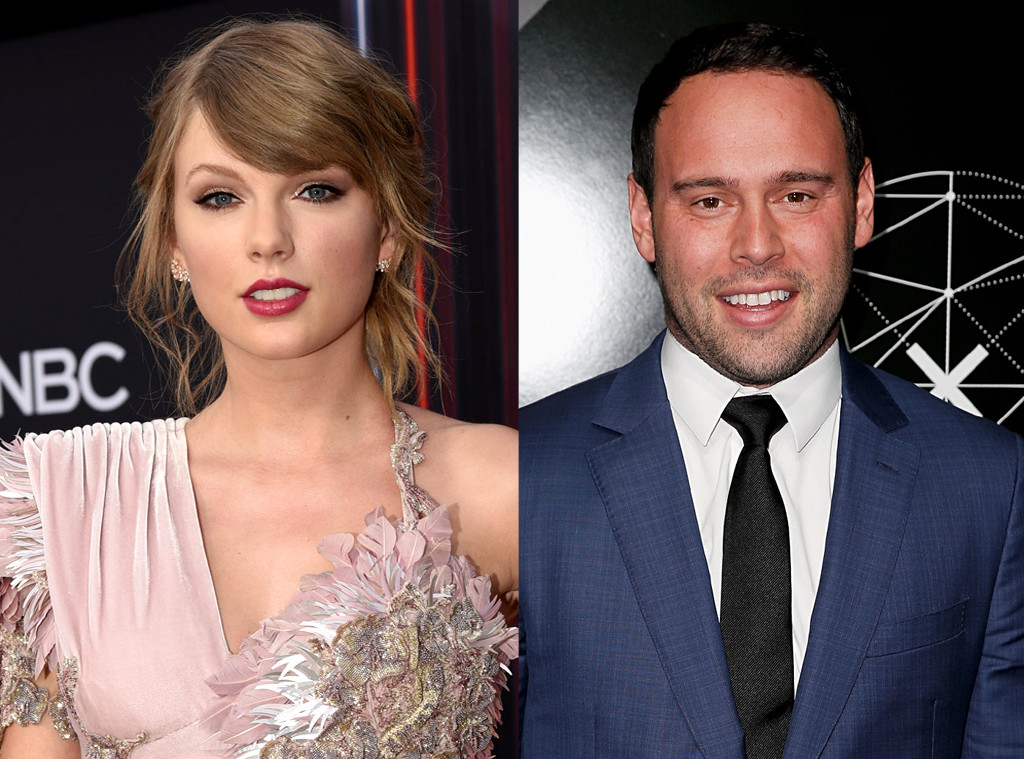 One week ago, Taylor Swift got everyone involved in her drama by writing a lengthy letter to her fans. In the letter, she claimed that Scooter Braun and Big Machine Records wouldn't let her perform her old songs during her upcoming AMAs performance. She also claimed they wouldn't let her insert her old songs in her upcoming documentary.
She really played up the victim role, which as we noted is something she loves to do. And at this point, who could blame her? It's helped her achieve such great success.
She ended the letter by asking people to contact Braun and Scott Borchetta (CEO of Big Machine) to basically demand they leave poor Swift alone.
And her fans did just that and more. A whole lot more. Some of her fans are f**king insane, and apparently they've been sending death threats to Braun and his family. And we're not just talking about internet comments like, "i hope u die!"
According to Braun, someone actually called his house and threatened his wife. This caused him to write an open letter to Swift on his Instagram account. He is pleading with her to call a ceasefire.
I came home tonight to find my wife had received a phone call threatening the safety of our children, as well as other threats seen above. I won't go in to the details of this past week. I have been at a loss. Thinking of my wife and children, my team and their families, I have gone through a range of emotions on how to deal with this. I write this now only after a deep breath and much reflection. I am certain there is no situation ever worth jeopardizing anyone's safety.
He continues by saying he's sure Swift doesn't support these death threats, but she needs to remember the "tremendous amount of weight" her words carry within her rabid fan base.
He also claims that he's tried to meet and talk with her several times, but she continues to refuse to meet and squash the beef.
While some on your team and many of our mutual friends have tried to get you to the table, all have had no luck. It almost feels as if you have no interest in ever resolving the conflict. At this point with safety becoming a concern I have no choice other than to publicly ask for us to come together and try to find resolution. I have tried repeatedly through your representatives to achieve a solution but unfortunately here we are. The game of telephone isn't working.
He ends his message by reiterating that Swift is free to perform any song she wants at the AMAs. He and the Big Machine group have no control over that.
You can check out the full statement below. And remember, folks. Never threaten to kill someone over a celebrity, 'cause that celebrity don't give a f**k about you. Save that nonsense for your family.
---