R. Kelly's Girlfriend Joycelyn Savage Has Started A Patreon To Spill The Tea On Just How Deep Kelly's Abuse Went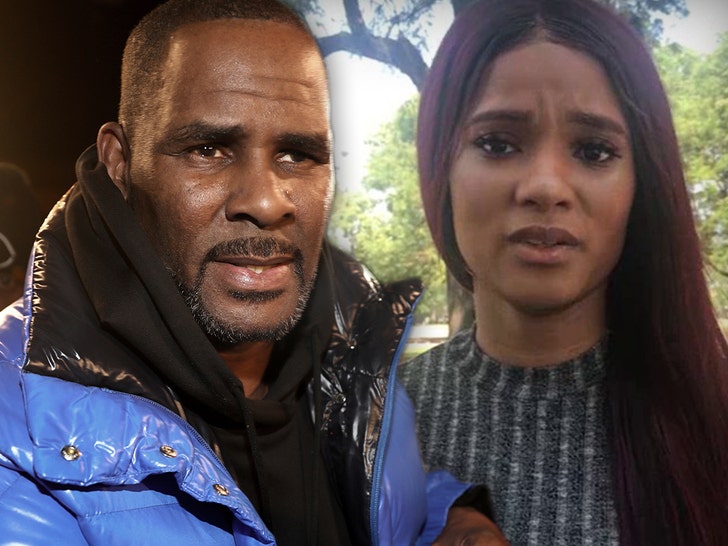 Joycelyn Savage, one of R. Kelly's girlfriends who initially supported him during his trial, is now making bombshell claims against the singer via a series of posts on Patreon.
According to the Chicago Sun-Times (which has access to all her posts) Savage claims she became pregnant back in 2016. When she told Kelly this news, he forced her to have an abortion inside his home.
"Eventually, I ended up getting an abortion I was forced to get the surgery done at his house," she wrote. She also claimed that one time she done goofed and called Kelly "babe" instead of "Daddy" or "Master".
The punishment for this? Well, Kelly allegedly grabbed her and choked her until she blacked out.
As to why she supported Kelly for so long, well, she says he's extremely controlling and manipulative.
Robert likes to manipulate whoever he's was in the room with even down to his own assistant. He didn't care, everyone was in it for a check so they didn't care either. I can say I didn't have any type of privacy at all now that I think of it. If I showered one of his assistant would have to be by the door while I shower.
In addition to the claims listed above, Savage says Kelly punched her multiple times and once starved her for days to "rehearse for an on-camera statement."
Of course, Kelly's attorney Steve Greenberg fired back by saying Savage is "exploiting her long time, loving relationship with Robert … It was not until the money ran out that she decided anything was wrong."
I mean, yeah…she's obviously still after money. Her Patreon page is charging people monthly just to have the chance to read her "newsletters" first. It's a pretty bizarre situation. I've never seen anything like this.
But at the same time, this doesn't mean her claims are false. There is more than enough evidence to convict R. Kelly. Just because Savage is out here acting greedy as hell, doesn't mean the entire narrative surrounding Kelly's abuse is false.
---