Channing Tatum's Divorce Isn't Going So Well, Wants A Custody Schedule In Place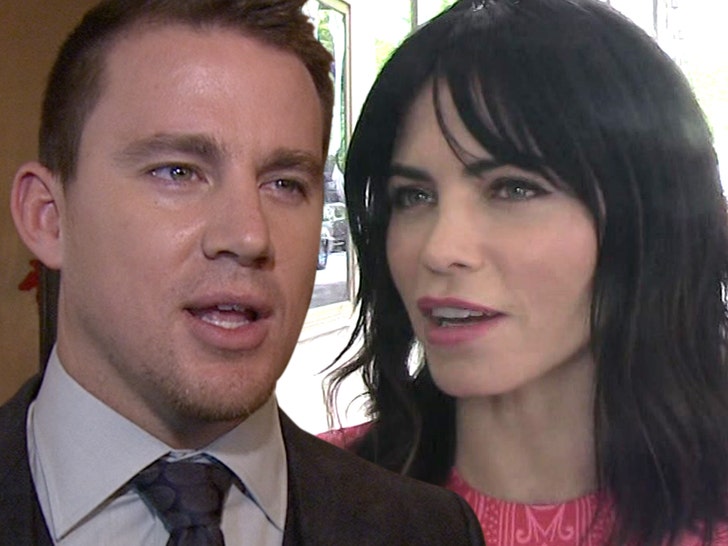 When celebrities go through a divorce, it's typically friendly in the beginning, or at least they make it look friendly. They claim they're still best friends and want nothing but the best for their kids.
But then after a year or two, the claws start coming out. Channing Tatum and Jenna Dewan announced their separation nearly two years ago after almost a decade of marriage. They share a six-year-old daughter together named Everly.
And since they have so much money (and a kid) involved, the divorce process was lengthy. The divorce was just finalized last week! And while both parties are happy to close that chapter, the fight over custody is just beginning.
Tatum has filed legal docs, asking the judge to create a schedule for all the major holidays. He also wants to have consistent FaceTime calls with Everly while she's with Jenna.
Channing says the problem is pretty common … he and ex-wife Jenna Dewan have busy lives. According to the docs, 'Due to our constantly changing work schedules, we have had conflict over adjustments to our schedules to ensure both parties are able to have equal time with our daughter, Everly.'
Things are apparently so rocky between them that Channing has requested the help of a co-parenting counselor to help assist with the scheduling. This obviously means he and Jenna are having a difficult time agreeing on anything.
Channing also hopes to get permission to take their daughter out of school for up to 5 days per year for special "work-related occasions."
[Jenna] and I are fortunate to have employment that offers us unique and once in a lifetime opportunities. I would like to be able to share these experiences with Everly and believe that Everly would benefit from getting to take advantage of such opportunities.
We'll have to see how this all plays out. It's good he's going to the court for help though. Sometimes you need an outsiders perspective. Maybe Channing and Jenna should watch the recent flick 'Marriage Story' that sh*t will hit them hard. For those who haven't watched it, it's about a director and an actress going through a divorce and fighting over custody of their kid.
---