Simon Cowell's Company Claims It Is Working With Gabrielle Union To Determine If She Was The Victim Of Workplace Discrimination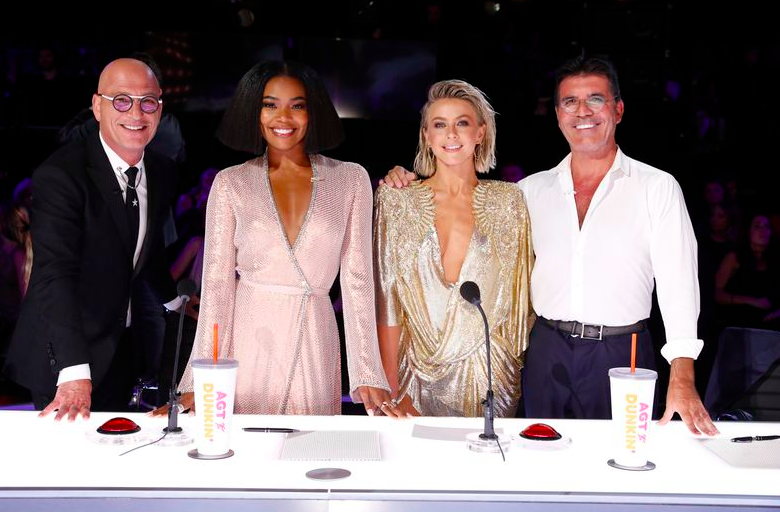 If you were trying to enjoy Thanksgiving with your family last week, you may have missed out on the drama between Gabrielle Union and America's Got Talent.
Union was fired from the NBC show after working as a judge this past season, and according to multiple sources, she was fired for being too black and for standing up against Jay Leno.
She was told multiple times that her hairstyles were "too black" for the AGT audience.
Variety claims the Bring It On star was let go after she urged producers to report an offensive joke made by guest star Jay Leno to human resources. The outlet claims that the former Tonight Show host made a joke in a segment about series creator and judge Simon Cowell's dogs being 'on the menu at a Korean restaurant.'
Asian staffers were reportedly around when Leno made the joke, and Union felt it was her responsibility to step up and report the offensive/tired joke.
After news spread online about the firing, several celebrities jumped on their social media accounts to support Union. Even NBC moneymaker Debra Messing (Will & Grace) showed support and love for Union.
For the most part, NBC and Simon Cowell's entertainment company had remained silent on the controversy, but that changed a few days ago after many viewers threatened to boycott the show.
Cowell's company released the following statement…
We remain committed to ensuring a respectful workplace for all employees and take very seriously any questions about workplace culture. We are working with Ms. Union through her representatives to hear more about her concerns, following which we will take whatever next steps may be appropriate – NBC, Fremantle, Syco.
Union was not impressed with this statement, by the way. She retweeted this post not long after the statement was released…
This! This! AND THIIISSSSSSS!!!!!! https://t.co/RCrtKtkQ4L

— Gabrielle Union (@itsgabrielleu) December 1, 2019
---