NY Giants Player Saquon Barkley Has Emotional Meeting With Kid Who Was Snubbed By Dallas Cowboys Star (VIDEO)
Back in September, an 11-year-old football fan named Kamil Bautista tried to get an autograph from Dallas Cowboys star Demarcus Lawrence after a Giants-Cowboys game.
Unfortunately, Bautista was wearing a Saquon Barkley jersey and Lawrence wasn't having it. He walked right by the kid and said, "Get the right jersey, son!"
Bautista was obviously a little disappointed, but fortunately for him the clip went viral and got the attention of Barkley. He decided to make the kid's year by flying him and his family out to New York for a game.
The Bautistas got the VIP treatment — sideline passes, autographs and all the hook-ups — but the best moment was clearly Kamil's first time hanging with Barkley.
Kamil actually cried when he met Barkley, so it was a pretty sweet moment. After the game was over, Barkley met up with the kid again and took more pictures. And that was after a loss, so you know Barkley is a good dude.
The boy's father told TMZ sports, "Our Giants are not doing that great this year but we support them 100000% all the time from South Texas!"
I'm sure the Giants have a fan for life now. This kid probably don't give no more f**ks about Lawrence or the Cowboys.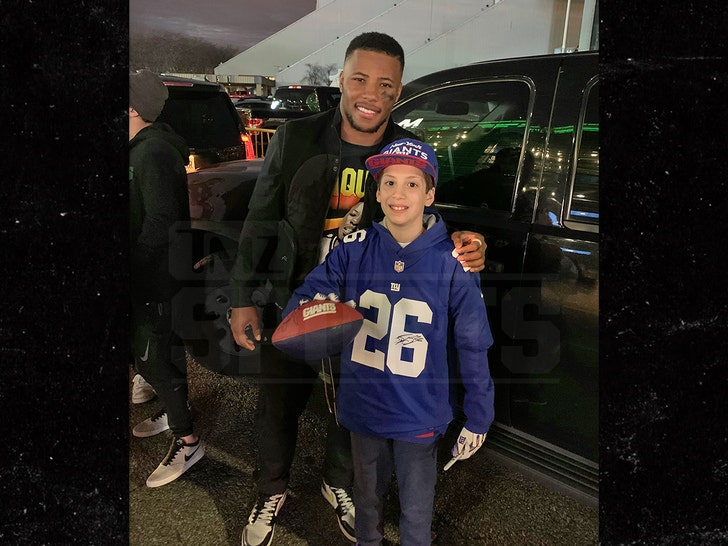 ---