DaBaby Makes Random Fan's Day By Giving Her Free Tickets And A Hug At Gas Station (VIDEO)
DaBaby superfan Alexandria Coleman had a wild ride the past week. You see, she was originally supposed to see DaBaby in concert last weekend, but because of his incredible SNL appearance, the show got bumped to Sunday night.
The show sold out before she could buy tickets, so as you can imagine, she was a little (a lot) disappointed.
But then a small miracle happened. As she was driving back to Albany, NY from D.C., she ran into DaBaby at a gas station.
The run-in went kinda as you'd expect — panicked, but also gleeful.

DaBaby and his team — whom we're told were already recording some shenanigans — noticed her pure excitement, and captured most of it on camera.

Alexandria tells us his team promised to get them into the sold-out D.C. show — and come the day of the show, we're told he snuck them in through the back for the best seats in the house.
That's the feel good story we all needed today, especially after the news of Juice WRLD's death and the old man feud between Nick Cannon and Eminem.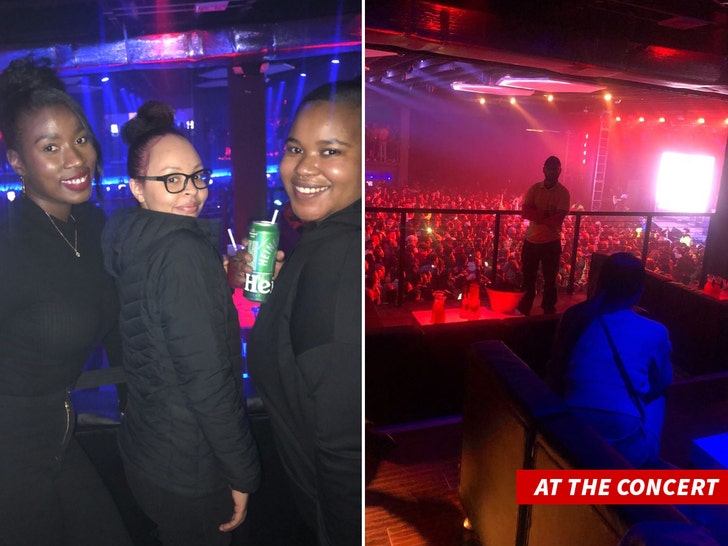 That being said, I would't recommend reacting like her to your favorite celebrity. It worked with DaBaby, but could you imagine doing this to f**king Christian Bale or Sean Penn? You'd probably be stabbed.
---